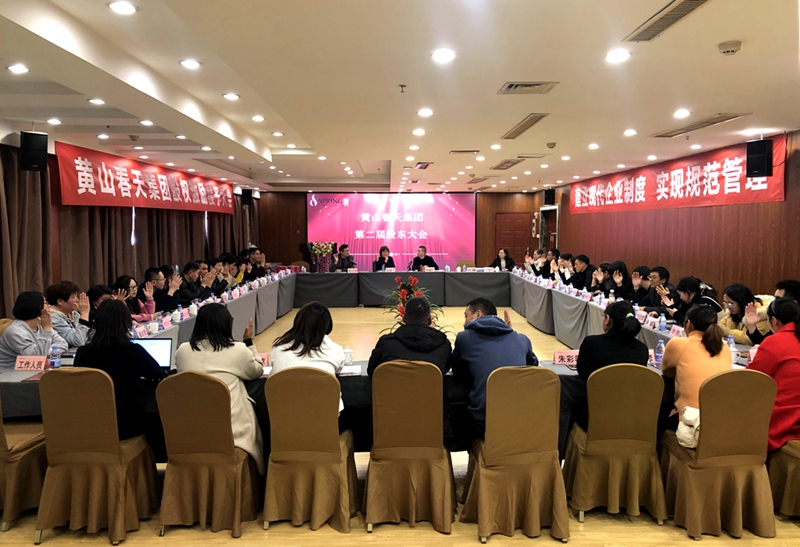 Shareholders' meeting of Spring Group was held in Huangshan Huashan Huiyan Hotel on December 5, 2021.
The Chairman Wang Jianfei delivered the speech: I hope that through equity incentives, everyone will become owner of the company. I hope that more employees will become a community of interests and a community of careers with the company, build brilliance together, and share the fruits of development! At the same time, it also makes requirements for the company's management: clarify the company's future development goals, continuously improve the company's various systems, and realize scientific management.
The president issued equity certificates and signed agreements for the incentive objects. The representatives of the motivating objects also delivered an emotional speech, expressing their gratitude to the company and their bright prospects!
The complete success of this meeting marked the company's important step towards a modern corporate system.
All workers will achieve dreams here. This is also the dream of a modern enterprise-to realize all-employee stock ownership and become the most advanced, creative and dynamic enterprise with the most advanced management!