The bamboo charcoal is created by heating bamboo at temperatures of 800 degrees and then the charcoal itself is processed and mixed in with fabrics as part of the growing field of nanotechnology. Hence, textile attributes such as softness, durability, water resistance and breathability can be enhanced with the use of Nanotechnology.

Antimicrobial Functions
It can effectively decomposes the micro-organisms attached to its surface.
100% Natural Material
No harmful chemical additives in the production of bamboo charcoal bedding.
Reduce Resource Consumption
It with far less irrigation than cotton and 35% more oxygen released than trees of the same size.
Environmental Advantage
Bamboo grows very fast, and a few weeks of harvest is equivalent to the cotton harvest of the entire season.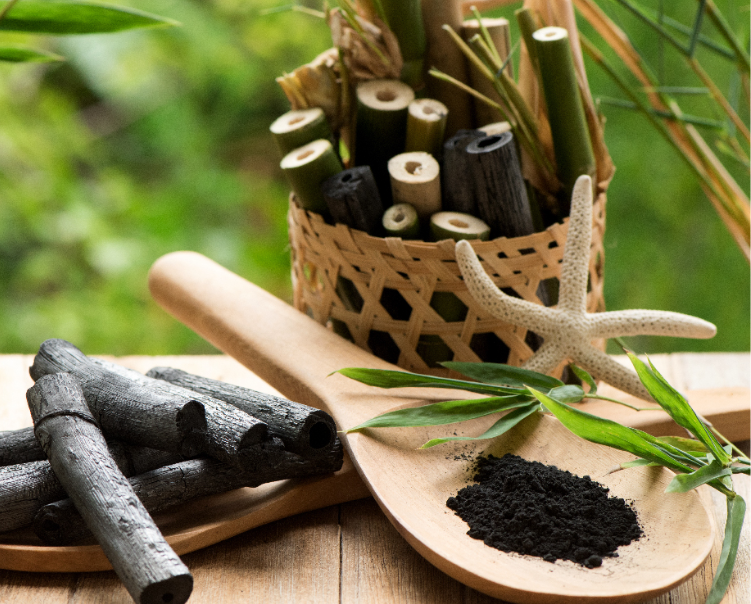 Our bamboo charcoal bedding:

Bamboo charcoal powder is spun into organic fabric to produce the textile, it retains the benefits of the original fabric, but gains more added properties!