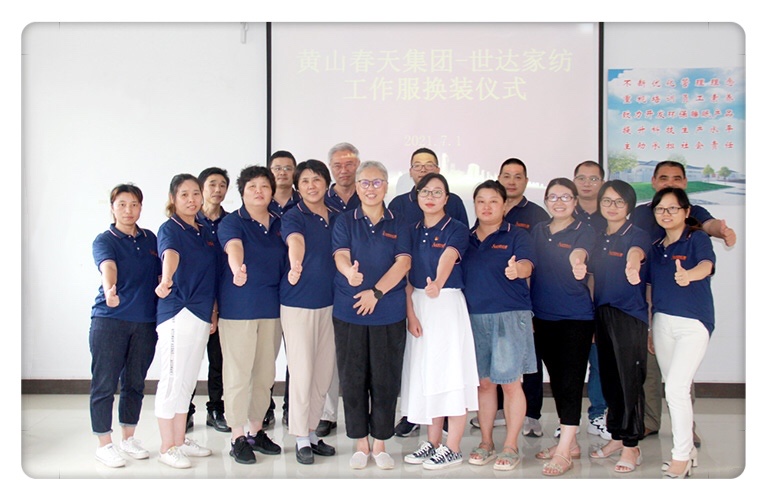 Today, in order to conscientiously implement the corporate culture, create a clean, tidy and comfortable production, office and living environment for employees, and enhance the corporate image, Spring Hometextile carried out a work clothes changing ceremony under the overall arrangement of the administrative department. Work clothes is not only a function of labor protection, it is the "fashion" of corporate culture, is an important element of our corporate image.
The 100th anniversary of the founding of the Communist Party of China. Congratulations to the Communist Party happy birthday!Spring Hometextiles does not forget its original aspiration and keeps its mission in mind. It will continue to adhere to the leadership the party, keep innovating and enterprising, and make Spring Home Textiles a good brand in the eyes of international customers!
We are very glad to welcome the customers who are cooperating with us and those who are interested in spring bedding to visit and cooperate with us!