The Sustainable Development Goals (SDGs), also known as the Global Goals, were adopted by all United Nations Member States in 2015 as a universal call to action to end poverty, protect the planet and ensure that all people enjoy peace and prosperity by 2030. The creativity, knowhow, technology and financial resources from all of society is necessary to achieve the SDGs in every context.

As we all know, after hydro and wind powers, photovoltaic(PV) is the third renewable energy source in terms of global capacity. A photovoltaic system employs solar panels, each comprising a number of solar cells, which generate electrical power. It is safe, green, and sustainable clean energy sources with zero emissions, zero pollution during power generation, and reduced carbon dioxide emissions. So it can greatly reduce pollution to the surrounding environment.
To achieving the SDGs, our company has established a 245.84kw distributed photovoltaic power generation project on the roof. The project covers an area of 1600m. It is estimated that the cumulative power generation in 25 years is about 6,760,600 kWh, which can save 888 tons of standard coal, reduce dust emissions by about 401.14 tons,  carbon dioxide about 5750.91 tons, sulfur dioxide about 437.91 tons, and nitrogen oxides 200.31 tons.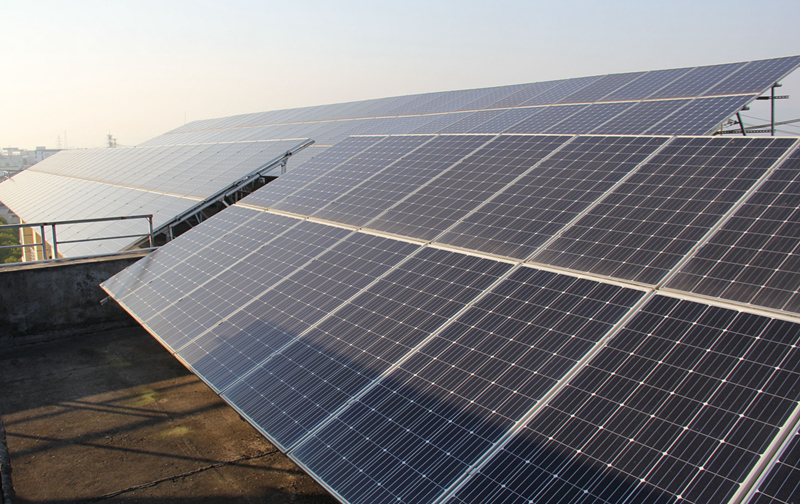 Our track record working across the Goals provides us with a valuable experience and proven policy expertise to ensure we all reach the targets set out in the SDGs by 2030.
Learn more: https://www.springtextile.com/ Or Spring Hometextile video channel: https://www.youtube.com/channel/UCMCz-yKQMYxA1e2Uscw5PHw  Also can contact Tina at: [email protected]