It is foreseeable that with the continuous progress of the world's energy transition, the future urban energy system will focus on new energy power generation, and photovoltaic power generation will undoubtedly become an important factor in promoting future urban innovation and development and even advancing the realization of SDG11 goals.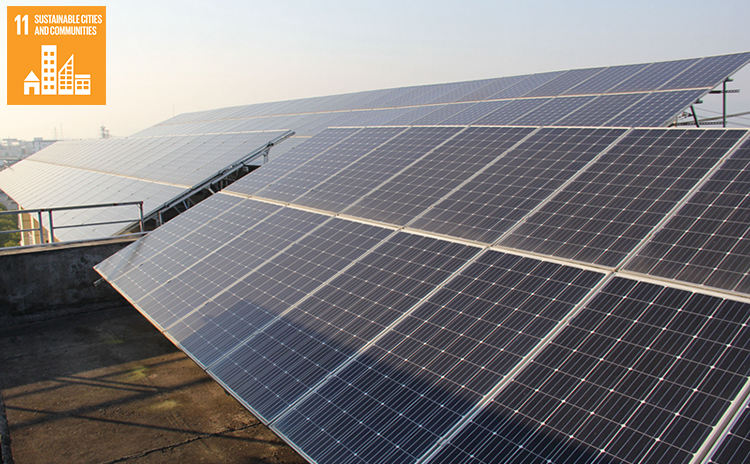 In response to the city's energy conservation and emission reduction plan and promote the development of urban green energy, in 2018, our company established a 245.84kw distributed photovoltaic power generation project on the roof. The project covers an area of 1600m. The annual power generation capacity is 230,000 kWh, and the total power generation capacity in three years has reached 700,000 kWh. At the same time, we reduced emissions by 230 tons of carbon dioxide, 1.7 tons of sulfur dioxide, 0.77 tons of monoxides, and 28 tons of dust.
It is estimated that the cumulative power generation in 25 years is about 6,760,600 kWh, which can save 888 tons of standard coal, reduce dust emissions by about 401.14 tons, carbon dioxide by about 5,790.91 tons, sulfur dioxide by about 437.91 tons, and nitrogen oxide by about 200.31 tons. In short, photovoltaic power generation makes a huge contribution to environmental protection.
Learn more: https://www.springtextile.com/ Or Spring Hometextile video channel: https://www.youtube.com/channel/UCMCz-yKQMYxA1e2Uscw5PHw  Also can contact Tina at: [email protected]