After finding your dream mattress, you may think the next step is putting on your sheets. But first, you should really consider adding a mattress protector. Mattress protectors are worth it because they're designed to extend the life of your mattress by acting as the first line of defense against wear and tear, allergens, spills, and even bed bugs. Best of all, while cleaning your mattress is difficult, you can wash a mattress protector by tossing it into the washing machine. When accidents inevitably happen, you will be counting your lucky stars that you invested in a mattress protector before the damage.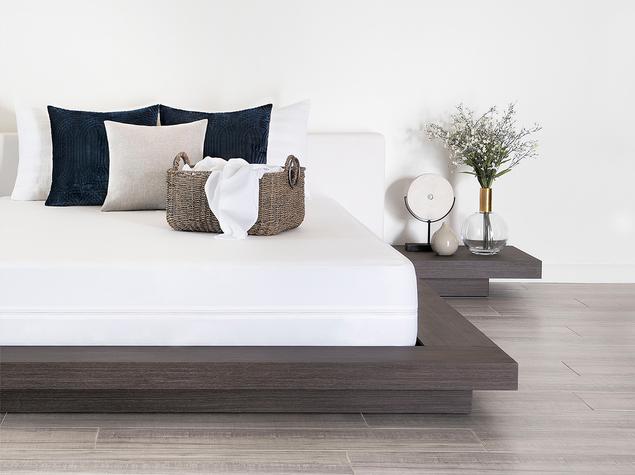 What is the best type of mattress protector?
Five-sided protectors go on your mattress like a fitted sheet, making them easy to put on and take off. This protector does not cover the mattress entirely, so it cannot protect against bed bugs. Because it's easier to take on and off, it's a great pick for easy clean up from incontinence or frequent spills.
Encasement protectors cover the entire mattress and has a zipper closure to keep it secure. Encasement styles are the mattress protectors for bed bugs, but they're more difficult to remove for washing.
Want easy cleanup and bed bug protection? Layer an encasement protector over the mattress and then a five-sided protector on top for the best of both worlds. And if you're worried about frequent spills and accidents, make sure you invest in a truly waterproof mattress protector.
Learn more: https://www.springtextile.com/ Or Spring Home textile video channel: https://www.youtube.com/channel/UCMCz-yKQMYxA1e2Uscw5PHw  Also can contact Tina at: [email protected]