Do you know the average lifespan of a mattress? Due to the development of high technology, most people use latex and memory foam mattresses, which can last ten to fifteen years. This means sleeping on the same mattress for many years to come, so it's important to make sure it's as clean and hygienic as possible. Both moisture and bacteria can damage the inner structure of your mattress, shortening its lifespan. That's when we need a mattress protector, which is both durable and waterproof, and is very popular right now.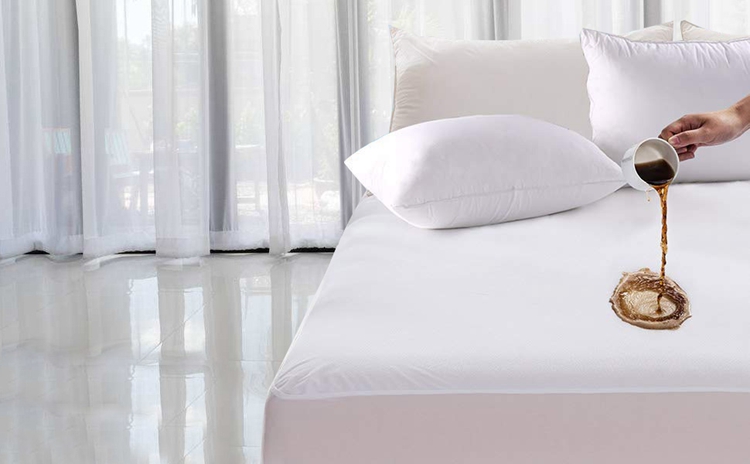 Protecting your mattress from allergens, dust mites, stains and moisture with a mattress protector plays a vital role in maintaining a healthy sleeping environment. Mattress protector acts as a barrier between you and the mattress, protects the mattress from sweat, body oil, dead skin cells and other bodily fluids, helps improve hygiene, prevents allergies, prolongs the life of the mattress, and is easy to clean and improve comfort.
Using a comfort mattress protector is a practical and affordable way to enhance your bed that can provide a noticeable improvement without replacing the entire mattress. Whether you want to refresh an old mattress, adjust its firmness, enhance breathability, or add targeted support for your back or pressure points, there's a mattress protector for you.
Today's waterproof mattress protector are designed to fit easily and stylishly on any mattress. You won't notice it's there when you're using it, but you'll be glad it's there when an accident happens. Waterproof mattress protectors are made from different fabrics but are all waterproof, making them ideal for families with elderly and incontinent people in the home.
Learn more: https://www.springtextile.com/mattress-protectors/  Or Spring Home textile video channel: https://www.youtube.com/watch?v=X_4sSk4KjhY, also can contact Angel at: [email protected].