5 sides Waterproof
Hotels who have purchased this product say that it is truly waterproof. They say that it protects hotel's mattresses perfectly from all liquids and protect the whole mattress very well, including the sides. It is also a great way to protect hotels' investment by shielding a new mattress from stains and damage.
Fits well&easy to put on
Hotels were pleased to see that this mattress protector fits well even on deep pillow top mattresses. They say it does not bunch up or slide around.
This waterproof mattress protector goes on like a fitted sheet and is very easy to put on and remove. House keepers were pleased with how convenient it is to use this mattress protector.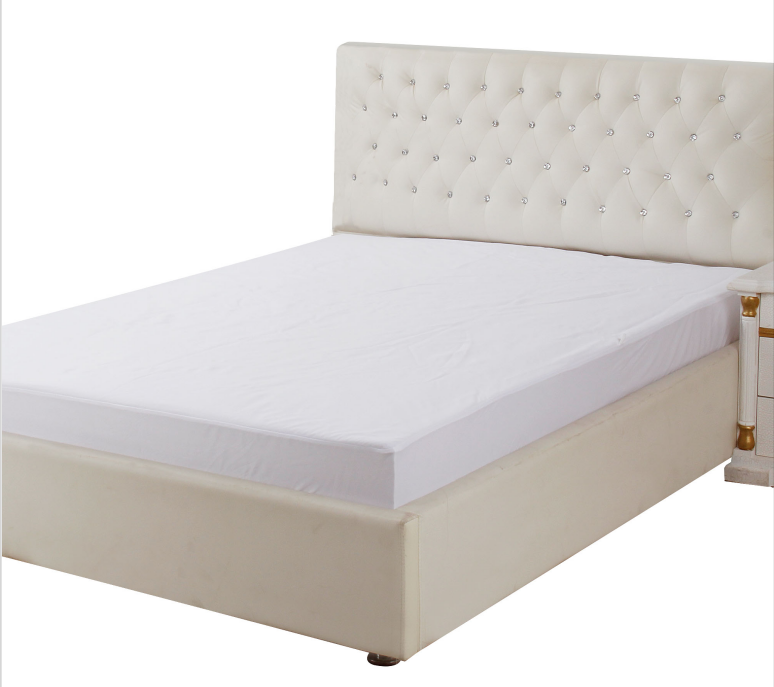 Wash well
This waterproof mattress protector washes and dries very well, can be washed at 95°C 100 times. They say that the mattress protector holds up very well in the washing machine and will not melt in the dryer as long as the instructions are followed properly.
Factory price
With a price around $5 for the queen size, hotels felt that this mattress protector was a great deal. They say it is just as effective as other, more expensive mattress protectors and they love that it is available for such a low price.
Spring® WATERPROOF Mattress Protector Fully meet the requirements of the hotels.
If you would like any more information please visit our website:  http://www.springtextile.com Or Spring Hometextile video channel: www.youtube.com/channel/UCMCz-yKQMYxA1e2Uscw5PHw Also can contact Tina at: [email protected]
Learn more about hotel bedding: http://www.springtextile.com/hotel-collection