We are supplier of economy hospital sheet and hospital used quilted mattress pad, We understand your concerns. So we know how important it is to have access to the most healthful, suitable products to support you for special time and occasion. Spring® nursing & hospital collection give you more than basic comfort, makes your life easier with the superior features of breathable, smoothly, reusable, washable.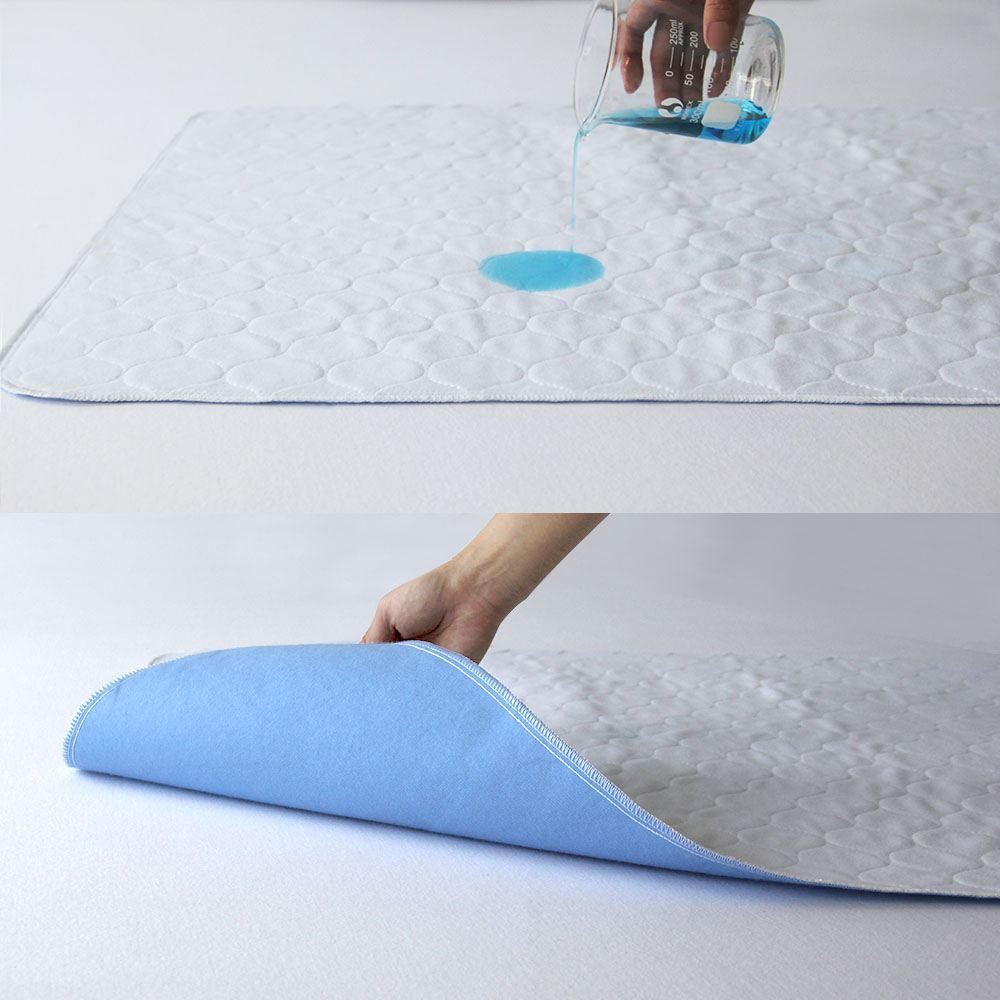 Fabric: 90gsm polyester brush+220gsm needle punch+0.015mm PU+90gsm polyester brush
Finish:
Super soft – provides you extra comfortable.
Strong absorption – lab tested absorptivity up to 10 cups.
Washability – machine wash 60 times without deformation.
Easily folded for travelling.
You can use the disposable incontinence bed pads on a wide scale to protect bedding, beds and other furniture, which suffer from damage, owing to incontinence leakage. They are also useful to protect car seats, wheelchairs or any other place, where the incontinence patient might lie or sit on.
Learn more: https://www.springtextile.com/ Or Spring Hometextile video channel: https://www.youtube.com/channel/UCMCz-yKQMYxA1e2Uscw5PHw  Also can contact Tina at: [email protected]