What is muslin fabric?  Muslin refers to a finely-woven breathable fabric, which makes it just the type of material you want to wrap your baby in. Said to have originated in bangladesh during the middle ages, muslin fabric is one of the purest, simplest, most gentle and, in our opinion, most perfect fabrics in the world.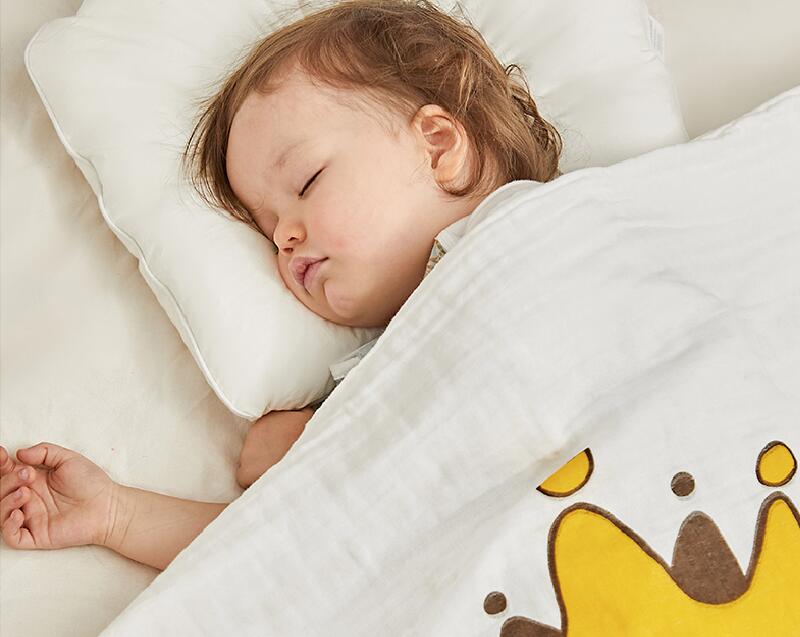 We created our baby sleeping bag with muslin for good reason. Inherently breathable and incredibly soft-to-the-touch, muslin fabric is practically iconic in the baby world. Muslin fabric only becomes softer with each wash, making it an adaptable, highly versatile staple in every parents' list of essentials–like.
What makes muslin so magical? First and foremost, cotton muslin fabric for babies is revered for its breathability. The open weave and lightweight fabric of muslin allows for proper airflow, reducing the risk of overheating. This quality helps keep your baby comfortable and safe, resulting in your peace of mind.
Muslin is also durable. Weaving a product in the natural fiber of muslin makes it a workhorse fabric, giving it the ability to withstand countless washes—a huge plus for parents, not to mention it gets even better with age. All of our muslin is pre-washed, so it starts out soft and becomes even softer each time you wash it.
One of the countless reasons we love muslin is that it's uncomplicated and easy. As we mentioned, soft as a mother's touch, credit to its makeup: a light, loose, plain weave cotton material. Now, cotton muslin is very loosely woven. The thing that really sets muslin and cotton muslin apart is the fibers used to create the fabric, which can vary based on the type of cotton used to make it.
In addition to baby sleeping bags, Spring Home Textile also apply muslin fabric to our shawl blanket.
Learn more: https://www.springtextile.com/ Or Spring Hometextile video channel: https://www.youtube.com/channel/UCMCz-yKQMYxA1e2Uscw5PHw  Also can contact Tina at: [email protected]