In the time period when the cold winter and warm spring meet, when you lie on a comfortable sofa leisurely, you will catch a cold if you are not careful. At this time you need a blanket of moderate thickness to wrap yourself.
Spring Home Textile is specialist in bedding and home textiles. We recommend you to use our shawl blanket in your sofa.
The shawl blanket can be dressed as a shawl covering shoulders and arms which help you stay warm during cold night in spring and summer. Button closure in the middle could avoid droping down and the two pockets at the front of the blanket to make you easy to carry your phones and remote. It also payed a role of exquisite life.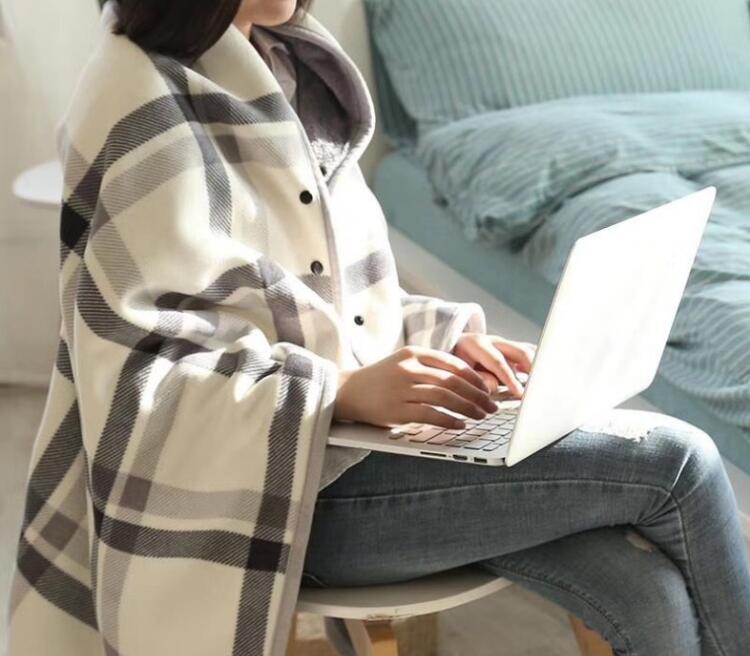 * Casual Household Life and Office Nap: stay warm while reading, watching TV, studying, relaxing and playing on bed and sofa, cooking in the kitchen, doing housework at home, chatting with friends in the garden or balcony and napping in office.
* Lightweight and Silky Material and Hand Made Sewing: Flannel for the outer and plush sherpa fleece on the flip side which is luxurious lightweight , extra shine and silkiness, bring ultra-warmth. Handmade sewing shows unique style. You will love it for it's luxurious look and authentic feel.
Follw me, next time, I will show you the excellent details of our shawl blanket.
Learn more: https://www.springtextile.com/ Or Spring Hometextile video channel: https://www.youtube.com/channel/UCMCz-yKQMYxA1e2Uscw5PHw  Also can contact Tina at: [email protected]