With incontinence, there will always be leaks and accidents. But if you prepare your older adult's bed with good protection products and layering technique, you'll make cleanup easier and protect the mattress. Of course, some of the outer layers will get wet, but at least those will be easily washable.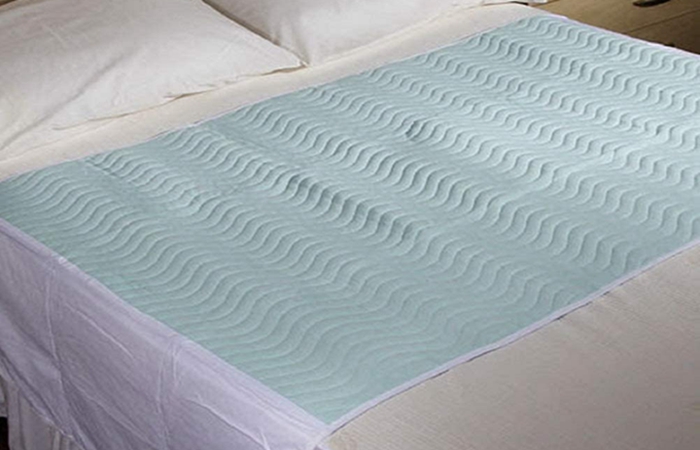 Normally, we make a nursing bed in this order.
Layers for mattress:
Start with a zippered waterproof cover on the mattress like this one.
Then, put a fitted sheet style waterproof mattress cover like this one on top of the zippered cover.
Next, put on a regular fitted sheet.
Then, put one or two layers of a waterproof absorbent pad like this one on top of the fitted sheet. Your older adult will sleep on top of this pad.
Layers for pillows:
Put a waterproof cover on the pillow like this one.
Use two layers of waterproof pillow covers if your older adult is very likely to get their pillow wet.
Last, put on a regular pillowcase.
Such many steps are cumbersome and tiring, therefore, Spring Home Textile launched the multi-layer disposable nursing mattress protector to solve this problem.
Learn more about the nursing products: https://www.springtextile.com Or Spring Home textile video channel: https://youtu.be/Pw2hJIHtMRA  Also can contact Tina at: [email protected]