We have been supplying mattress encasement for countries with humid climates in North America for decades. In order to prevent the bed from bed bugs, the design of waterproof + velcro + inner binding has been loved by many families.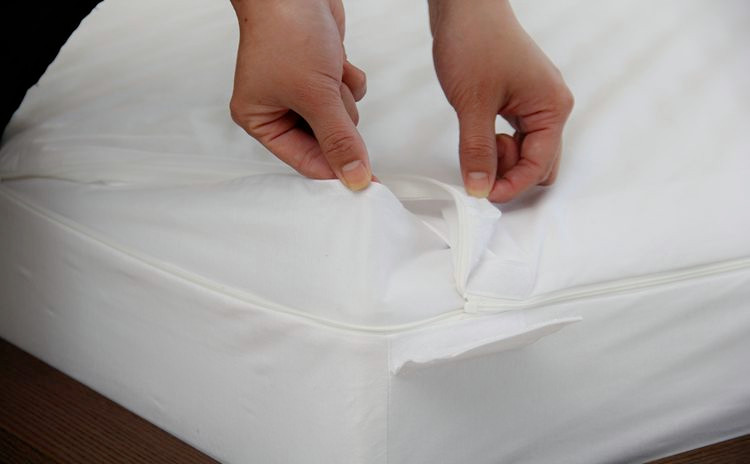 Our mattress encasement does not add anti-mite additives, and is completely physical anti-mite, which is the most safe and reliable. Today I recommend the mattress encasement for everyone, and suggest you to but a six- sides waterproof encasement while you buying a new mattress.
Top, Sides and Bottom Fabric: 100gsm polyester jersey + 0.02mm PU
Noiseless and slip-resistant to fit snugly on your mattress.
Protect against fluid, stains, dust mites, allergens.
All six sides are waterproof to protect your mattress in all directions.
A soft and breathable cooling fabric cover features temperature control and moisture wicking properties to keep you cool and dry. Innovative zip-off design makes washing a breeze, machine wash cold and tumble dry low.
Enter a new era of mite-free sleep with Spring Group: https://www.springtextile.com/ watch the video of Spring Home textile: https://www.youtube.com/channel/UCMCz-yKQMYxA1e2Uscw5PHw  Also can contact Tina at: [email protected]