Hotel Bed Sheets ranging in price from value priced hotel bedding to luxury hotel bed linens. The wholesale hotel bed sheet collections offer wholesale hotel sheets in twin flat sheets, twin fitted sheets, queen flat sheets, queen fitted sheets, king flat sheets, king fitted sheets, and standard or king pillow cases. We're suppliers of offering a wide range of wholesale hospitality bed linen.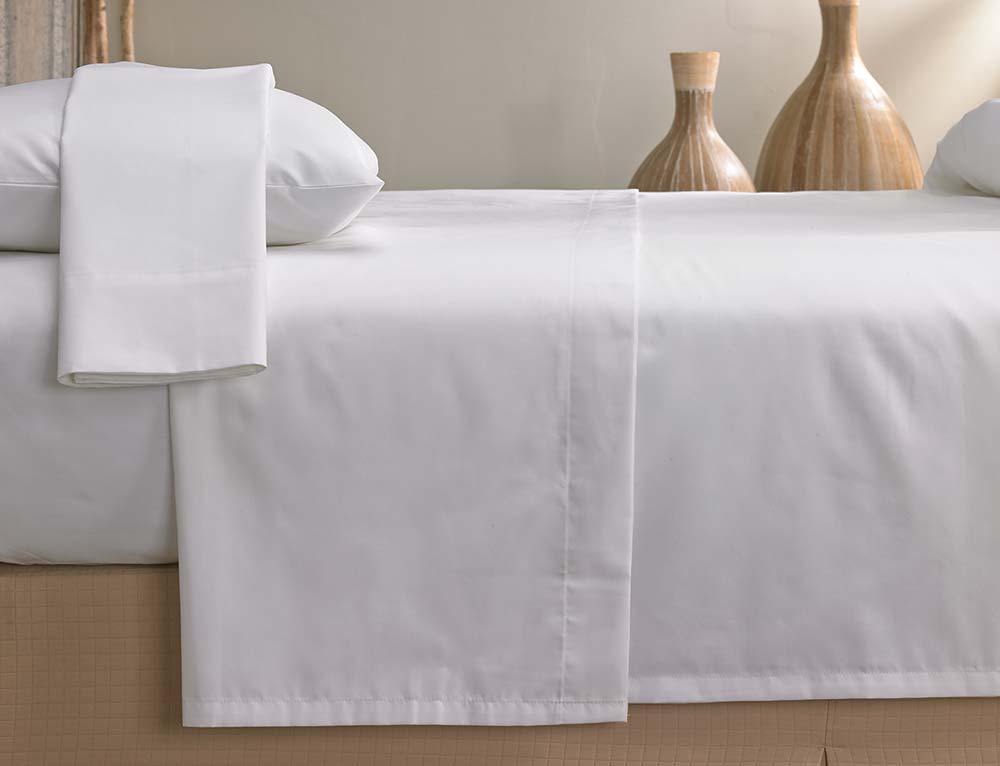 Hospitality Sheets and Pillows cases made for durability and comfort. T-180 thread count is the most commonly used sheeting in the hospitality industry, Choose from imported or American Made T-180 Wholesale Hotel Sheets and Pillowcases.
T-200 thread count is the baseline "softness" for the hospitality industry. Our T-200 Hotel Sheet Collections offer a very respectable durability (through continual engineering with polyester/cotton blends), and still a very soft hand (feel). While original construction was 65% polyester and 35% cotton, modern construction is "reverse blend, cotton rich" – or 60% cotton and 40% polyester. This is the exact mix that gives the hotel guest that nice soft feel, and offers the hotel ownership a long life with stain resistance (through the polyester). Some upper tier T200 constructions are all 100% cotton, which has a much softer feel, but a shorter wear life and less stain resistance. Additionally, the more cotton, the more you have to actually "press" the product.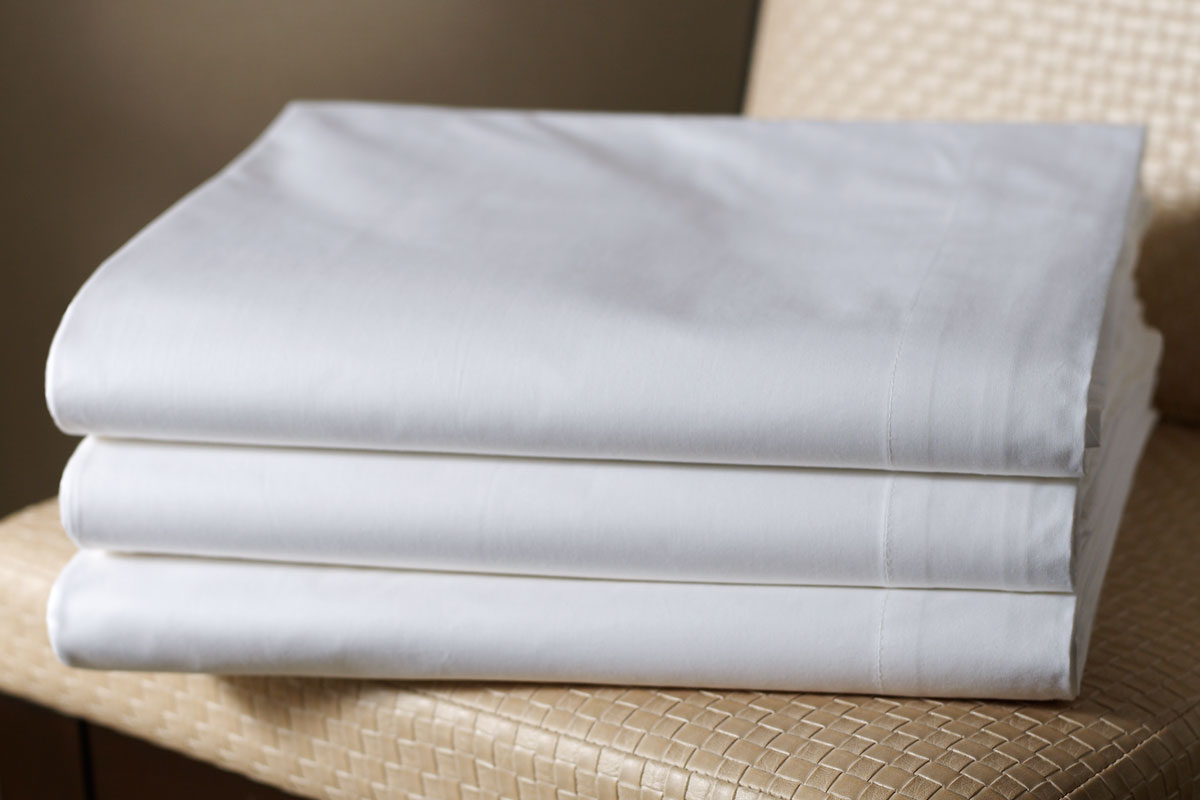 These premium hotel sheet collections offer the luxurious high thread count of T-300, yet still maintain their durability for easy laundering. Choose from tone on tone, stripes, and various white pattern designs. From this typical level, thread counts go up to T250, T300 and beyond, in luxury. The higher the thread count, the more typically made of 100% cotton. At the luxury level, it's all about the softness and the perception of luxury, and not about R.O.I. or durability. These linens are replaced regularly.
As a innovation company, we ceaselessly seeking for latest technology and applying to our bedding products to optimize sleeping comfort.
If you would like to find out more about beddings, please visit our website: http://www.springtextile.com Or Spring Hometextile video channel: www.youtube.com/channel/UCMCz-yKQMYxA1e2Uscw5PHw Also can contact Tina at: [email protected]