Eco friendly plastic and kraft bags are beneficial for the environment. While plastic itself can stay in landfills for centuries, eco-friendly compostable bags and cases will break down over time and will reduce our impact on the planet.
SpingHom® produces a variety of environmentally friendly bedding products, and also provides a variety of environmentally friendly bags, which is very suitable for companies that want to package items in an environmentally friendly way.
Our Eco Line Includes:
Flap Seal Bags, Protective Closure Bags, Hanging Bags and No Flap Bags
PLA Compostable Non-woven Bags
PLA + PBAT Compostable Bags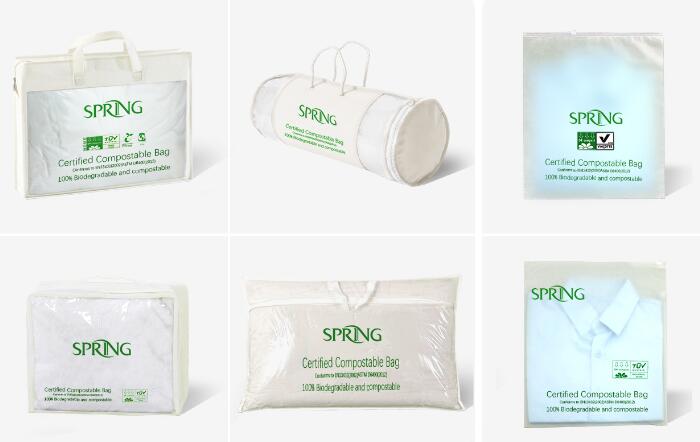 Our bags are made from 100% compostable materials. They are clarity – meaning that your eco bag will still look and act like any other high clarity bag, displaying your products in the best possible light.
Our environmentally friendly wholesale packaging options are a great choice for companies that want to "go green" and promote more environmental awareness within their company, and they're great for branding your company as one that cares about the community.
Learn more about the eco-friendly products: https://www.springtextile.com Or Spring Home textile video channel: https://www.youtube.com/channel/UCMCz-yKQMYxA1e2Uscw5PHw Also can contact Tina at: [email protected] to learn more about the green bags we have available.