Studies have shown that about 50% of older adults have some form of incontinence. For many, it can be uncomfortable, messy, or embarrassing.
It can also be a major source of stress for caregivers who try to minimize accidents and clean up the messes.
To reduce stress and mess for both seniors and caregivers, we share you the washing-free bed sheets which will be more convenient, fast, clean and hygienic when caring the elderly.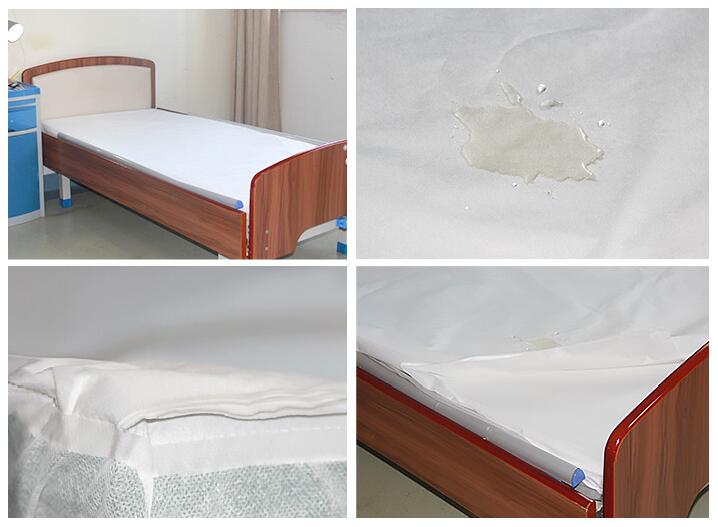 FINISH DETAIL
Top side: 45gsm non-woven + 0.02mm PU
Skirt: 80gsm non-woven
SELLING POINT
Made of non-woven fabric: soft and noiseless, helps you sleep comfortably.
Waterproof and breathable: resist water including accidental spills and bodily fluids effectively.
Five layers: tear off the top layer directly once it is contaminated.
Disposable & washing-free: saves you the fatigue of replacement.
It is also very convenient to store, and it also eliminates the difficulty of getting in and out of bed for people with limited mobility. Compared with a small piece of nursing pad (incontinence pad), the bed sheet preserve the dignity of the patient. This is often easily overlooked.
Learn more about the nursing products: https://www.springtextile.com Or Spring Home textile video channel: https://youtu.be/Pw2hJIHtMRA  Also can contact Tina at: [email protected].