Do not use a duvet on a baby under 12 months of age. Depending on your baby and their preferences you can use a specialist sleep bag, a combination of blankets and sheets or swaddle them. As they can pose a risk of both overheating and suffocation. In any case, babies find it much easier to snuggle up with a cellular baby blanket.
However, once a child has passed the 12-month, they should be fine with one of our cot duvets. It's also worth bearing in mind that even older children should be given a light duvet with a low Tog rating until they are at least ten years old, as they will sleep better and be safer if they avoid overheating in bed.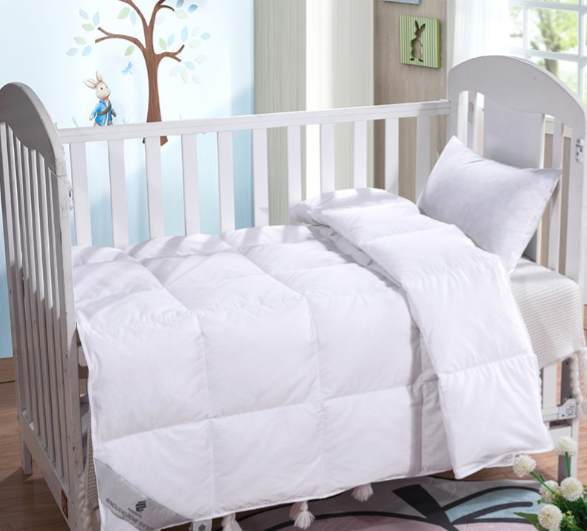 Older children can have heavier tog duvets, but you should consider the warmth of their bedroom when choosing. A wool fill duvet is a wonderful choice for children, it will keep them warm in winter and cooler in summer. It's also been proven to increase the amount of deep REM sleep by up to 25%. And better-rested children are happier children. Wool is also naturally hypoallergenic and machine washable, making it a very practical choice.
We've got bedtime covered with our wide selection of kids and baby bedding in our full collection of children's bedding. With baby crib pad, baby changing pad liner, duvet, pillow and quilts made of only the finest fabrics, our options bring comfort style into children's or babies' rooms alike.
To learn more about baby bedding, please visit our website: http://www.springtextile.com Or Spring Hometextile video channel: www.youtube.com/channel/UCMCz-yKQMYxA1e2Uscw5PHw Also can contact Tina at: [email protected]