We use the sofa to sit and sometimes lie on it. Due to the continuous use, the surface may get scratched or dirty. You love your pet, but you don't love when they leave fur and dirt all over the furniture.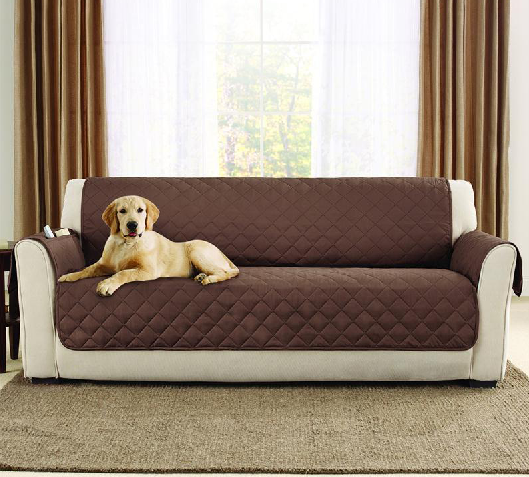 If you find yourself constantly vacuuming and scrubbing away, then Spring® sofa cover is the perfect option for people with kids and pets . Sofa covers lessen your work of cleaning the couch and save you some money too. It will both protect for your furniture and become a part of your home decoration.
Features:
– Protect furniture from pet fur, stains, scratches and even kid spills.
– Handy pockets on the arms, perfect for holding books, glasses, magazines, remote controls and cellphone.
– Designed for an easy on-and-off placement and to simply drape over your furniture.
– Easy Clean Up – Machine washable to maintain its fresh look. allowing for easy care and quick clean up, tumble dry on low.
If you would like any more information please visit our website: http://www.springtextile.com Or Spring Hometextile video channel: www.youtube.com/channel/UCMCz-yKQMYxA1e2Uscw5PHw Also can contact Tina at: sale3@springtextile.com