After a long day of travel, standing on your feet at a conference, or rushing around to various meetings, the quality of sleep you receive in your hotel room can make or break your entire trip. Often your sleep quality depends on how comfortable your bed and pillows are. The Spring® Mattress Protector has been expertly designed to ensure your bed has the maximum level of protection without compromising your comfort. This protector will safeguard your mattress or topper investment.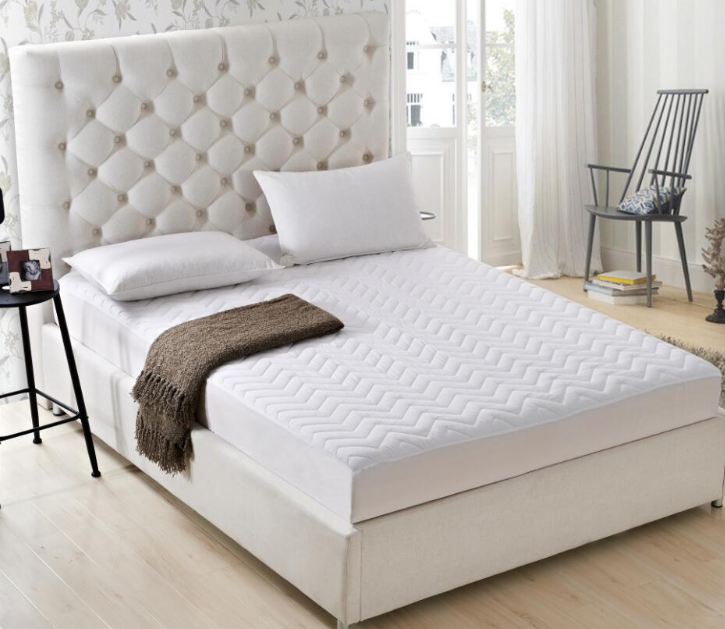 As a hotel supplier, not only to consider the cleanliness of the mattress but also the comfort of the sleep. So, I recommend the quilted mattress protector to you. The PU layer is waterproof and anti-bacterial, and filling in the middle can increase comfort feeling. Which is definitely a very sensible choice.
Finish Detail:
Top fabric: 125gsm terry +0.02mm PU
Filling: 80g polyester
Lamination: 0.02mm PU
Skirt:75gsm 100% polyester jersey
Quilted shape: Diamond 5*5cm
Packing: PVC bag

The mattress protector can be washable and parterns can be customized quilting. You can also provide your ideas to us. Since we have a dedicated R&D and production team, all product details can be customized.
If you would like any more information please visit our website: http://www.springtextile.com Or Spring Hometextile video channel: www.youtube.com/channel/UCMCz-yKQMYxA1e2Uscw5PHw Also can contact Tina at: [email protected]
Learn more about hotel bedding: http://www.springtextile.com/hotel-collection