This time I wanna to introduce one wonderful new product— Baby Crib Rail Cover. Would you want to know more that product details,I will tell you as the following:
It is one model of functional and comfortable baby Baby Crib Rail Cover. The front fabric is soft short flush fabric,and the back fabric is dyed microfiber fabric ,just two layers fabric has been used. The both sides can be used. By the way, for the embossed flower,Do you thinking it is beautiful? I think it is one feature of this rail cover;The other important characteristic is that the product can be protected the baby when baby play in the crib.
The rail cover has ropes at one side, and the other side has buttonholes. Baby mom can tie the ropes through the buttonholes at crib bumper. The following picture as for your reference. Are you still waiting for how much time? Please go ahead!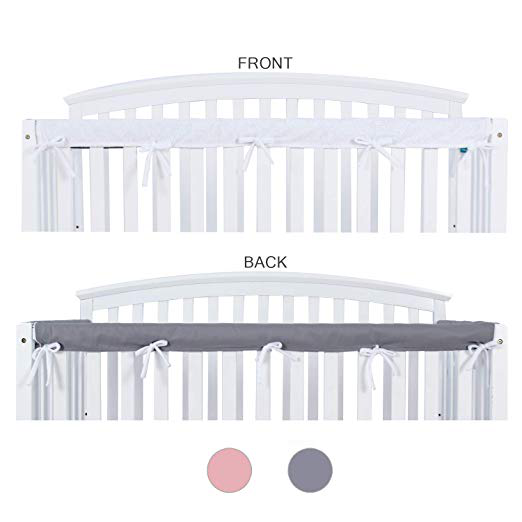 To learn more about baby bedding, please visit our website: http://www.springtextile.com Or Spring Hometextile video channel: www.youtube.com/channel/UCMCz-yKQMYxA1e2Uscw5PHw Also can contact Tina at: [email protected]