Women's wearable bathrobes refer to bath towels that can be worn. Generally, the bath towel is a large rectangular towel, but what can be worn means that it can be put on the body like a clothes pajama bathrobe. The bathrobe we designed is a sling type, individually wrapped, can be used repeatedly, suitable for women at home. Let me introduce to you the details of this bathrobe in detail.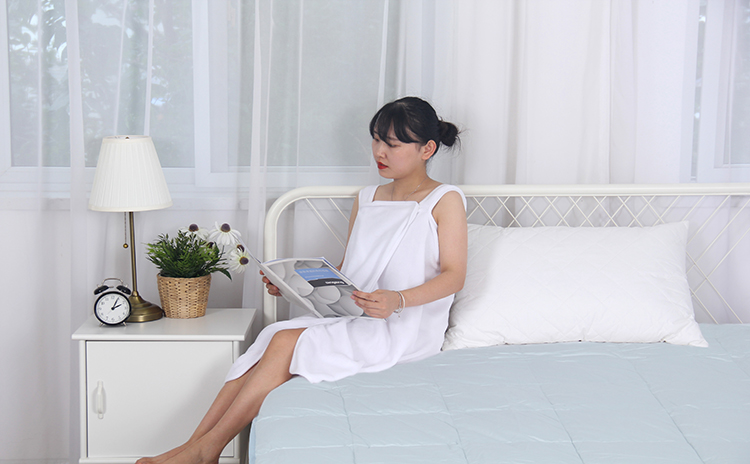 【Soft】Super Soft and Light weight. Comfortable for Skin. Wonderful Touch Feel. It is made of high quality materials, durable enough for your daily wearing. Comfy and Breathable will bring Happiness every moment.
【Design】Fashionable shoulder strap, snap design, seamless connection, easy to put on and take off the buttons. A variety of colors can be customized
【Fabric】Breathable and not easy to shed hair. Used with peace of mind. Easy care, machine washable. Tumble dry at low temperature. Absorb water quickly.
【A Gift】Perfect Gifts – The best gifts for every special moment, unique and beautiful design. Allows you to exercise more convenient.
If you are interested in our wearable bathrobe, you can contact me!
Learn more: https://www.springtextile.com/tencel-mattress-protectors/,Or Spring Home textile video channel: https://www.youtube.com/channel/UCMCz-yKQMYxA1e2Uscw5PHw, also can contact Angel at: [email protected].