Why organic bedding? For the same reason that you choose organic milk, organic carrots, and organic shampoo. Organic bedding is a healthier option manufactured without harmful chemicals, and organic cotton specifically is healthier for the planet. The organic wool in our mattresses also helps to wick moisture and help you sleep cool, especially when topped with our organic cotton sheets and waterproof protector pads designed to keep you from getting clammy.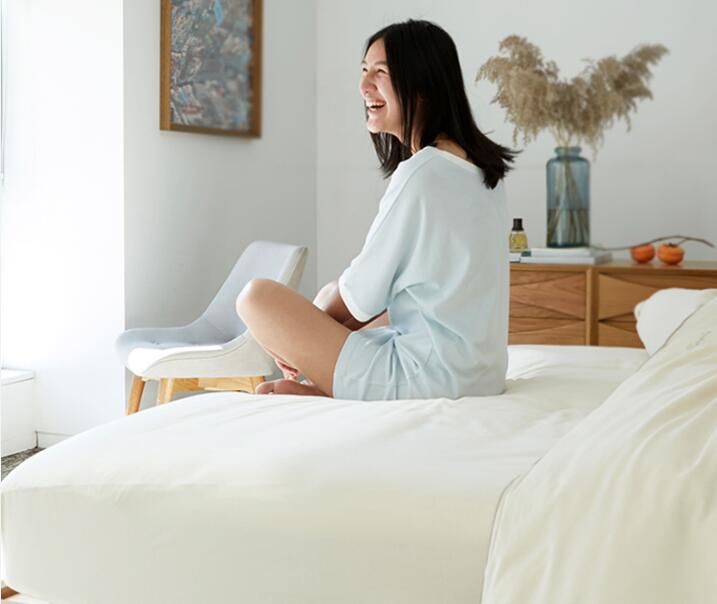 Let's go over the reasons to choose organic bedding for babies, big kids, and the rest of the family:
Organic cotton is a safer choice for people with sensitive skin, since it isn't processed with harsh chemicals and detergents.
Organic cotton is a breathable fabric, as opposed to synthetics that can trap heat and leave you feeling hot and sweaty.
Organic cotton uses less water and is grown without harmful pesticides, which is better for the planet and soil.
Organic bedding is made without harsh chemical additives like wrinkle resistant treatments that release formaldehyde.
Organic cotton bedding is usually stronger and stands up to wear and tear better than conventional bedding, because chemical processing weakens the fiber.
There's nothing sweeter than a good night's sleep — and nothing that helps restore us better than a comfortable bed situation. Spring®'s organic bedding are available in all sizes, we can custom-fit and do OEM for you.
Learn more: https://www.springtextile.com/ Or Spring Hometextile video channel: https://www.youtube.com/channel/UCMCz-yKQMYxA1e2Uscw5PHw  Also can contact Tina at: [email protected]