We demand perfection. In order to show you this excellent shawl blanket, the following steps is indispensable.
Start with the best fabrics: In the previous blog, we have learned about the advantages of Muslim fabrics. In addition to being purely natural, Muslim fabrics also have the characteristic of being softer as they are washed, which makes our blankets super washable.
Use the best dyes: Our blankets are printed, which cannot avoid the presence of dyes. Our dyes do not contain heavy metals, do not contain azo, and the finished product has high color fastness and will not fade due to multiple washings. It makes you use the shawl blankets more assured.
Harsh hemming process: We will stitch the hemming of every blanket. This one is the self-binding, which guarantees the quality and also takes into account the aesthetics of the appearance.
Smooth carding process: A good product not only depends on the surface, but the fineness of the inner core is equally important. We have strict carding technology. Different products require different fluffiness of carded cotton. The shawl blankets bring people a cloud-like experience, which has a lot to do with the carding process.
Finished product shaping process: First of all, our Muslim cloth must be washed to ensure that there will not be a particularly large shrinkage that will affect the appearance of the finished product, including the weight and width of the fabric. After the filling is carded, it will be shaped into a finished product.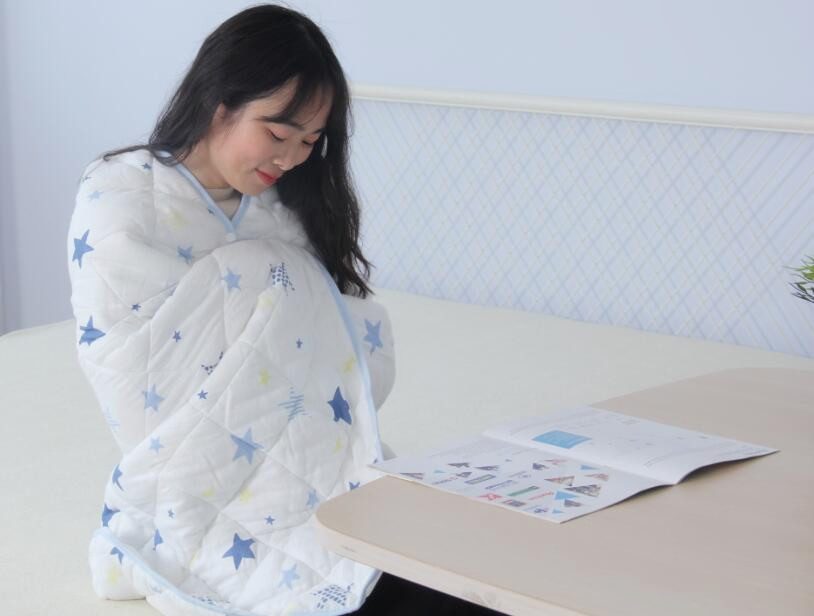 Only blankets that have gone through these steps can be called Spring® Shawl Blankets and can be used by our customers with peace of mind.
Learn more: https://www.springtextile.com/ Or Spring Hometextile video channel: https://www.youtube.com/channel/UCMCz-yKQMYxA1e2Uscw5PHw  Also can contact Tina at: [email protected]