As the third-most prevalent trace mineral in the body, copper is crucial for a fully functioning human being. While you typically get the copper your body needs from various foods and supplements, there's another way to incorporate the must-have element into your lifestyle like a copper mattress protector.
Copper is an excellent conductor of heat. It's antimicrobial, as well as  thermal function.
Let's take a look at the Spring® Textile as an example. Some mattresses protector and bed sheet are weave copper filaments into the textile fibers, whereas pillows infuse an layer of filling with copper. Either way, you're going to see a difference in your sleeping temperature. The copper in this foam will absorb your body heat and whisk it away — leaving you to enjoy a cooler, more comfortable sleep all night long.
Copper naturally eliminates or repels harmful microbes and bacteria, and when bonded with textiles, copper ions will inhibit the growth of these unwanted tiny beings.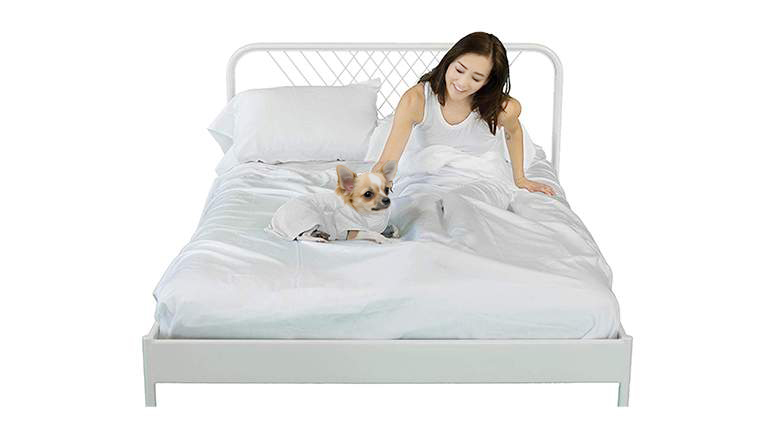 For this reason, copper is often used in hospitals and doctor's offices on door handles and other high-contact surfaces to prevent the spread of disease. So, when used in bedding, copper creates a naturally antiviral and antibacterial environment — which can be great for people who are allergic or sensitive to chemical antibacterial bedding.
Whether you're allergy-prone or not, using a copper-infused mattress is incredibly beneficial when it comes to protecting yourself from harmful viruses and bacteria.
Specifically, copper infused bedding provide a natural way to create a cooler, cleaner sleeping environment.
Learn more: http://www.springtextile.com Or Spring Hometextile video channel: www.youtube.com/channel/UCMCz-yKQMYxA1e2Uscw5PHw Also can contact Tina at: [email protected]