It's cold outside, and you suddenly realize that you need a new pillow. There are so many options on the market – how do you know what's right for you?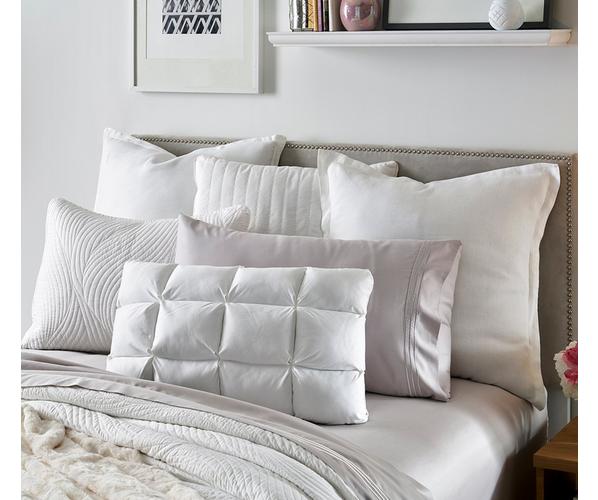 In today's lesson, we're talking about baffle boxes. Don't let them baffle you! Baffle box construction refers to a method in which new style are made, where the shell is sewn in stitched squares, or pockets. Each of these closed pockets is stuffed with a uniform amount of down, and when air becomes trapped within the "wall" of each pocket it results in a fluffy, airy bedding.
Baffle box construction is the most practical. Because each pocket is filled with the same amount of 30g 0.9d box+400g 7D polyester fiber, it ensures warmness and thickness throughout the entire pillow, as each pocket is firmly sewn shut and down is unable to migrate from one end of the filling to the other, or clump in one section.
We always recommend that you can buy pillows designed in this baffle box. It can not only massage the cervical spine, but also improve the quality of sleep, allowing you to have a good night's sleep~
Shake it every morning when you make the bed, and shake the pillow designed in this box to circulate air throughout the pocket and help make the filling fluffy. Not only is it practical, but it can also decorate the bed with a very good design sense!
Learn more: https://www.springtextile.com/sleep-smarts/products-163.html, Or Spring Home textile video channel: https://www.youtube.com/channel/UCMCz-yKQMYxA1e2Uscw5PHw, also can contact Angel at:[email protected].