Your guests have the expectation of clean, fresh bedding when they visit your hotel, Spring Home Textile Ltd have the products you need to give your guests a comfortable place to sleep.
Among luxury hotel bedding suppliers offering wholesale hotel supplies, we are known for our variety and high-quality products. Our hotel bedding include sheets, mattress toppers, bed base covers and pillows, blankets, and mattress protectors. Because we are factories and have no transfer channels, so our products are all at unbeatable wholesale prices. Also, we have the strict quality supervision system, product research and development capabilities and the best services.
When you're in the market for wholesale hotel linen suppliers, look no further than Spring Home Textile. Our bedding sets include commercial grade bedspreads and bedding comforter options, so your guests will feel a sense of luxury the minute they lay down on your hotel bedding. Impress your guests and protect your budget at the same time.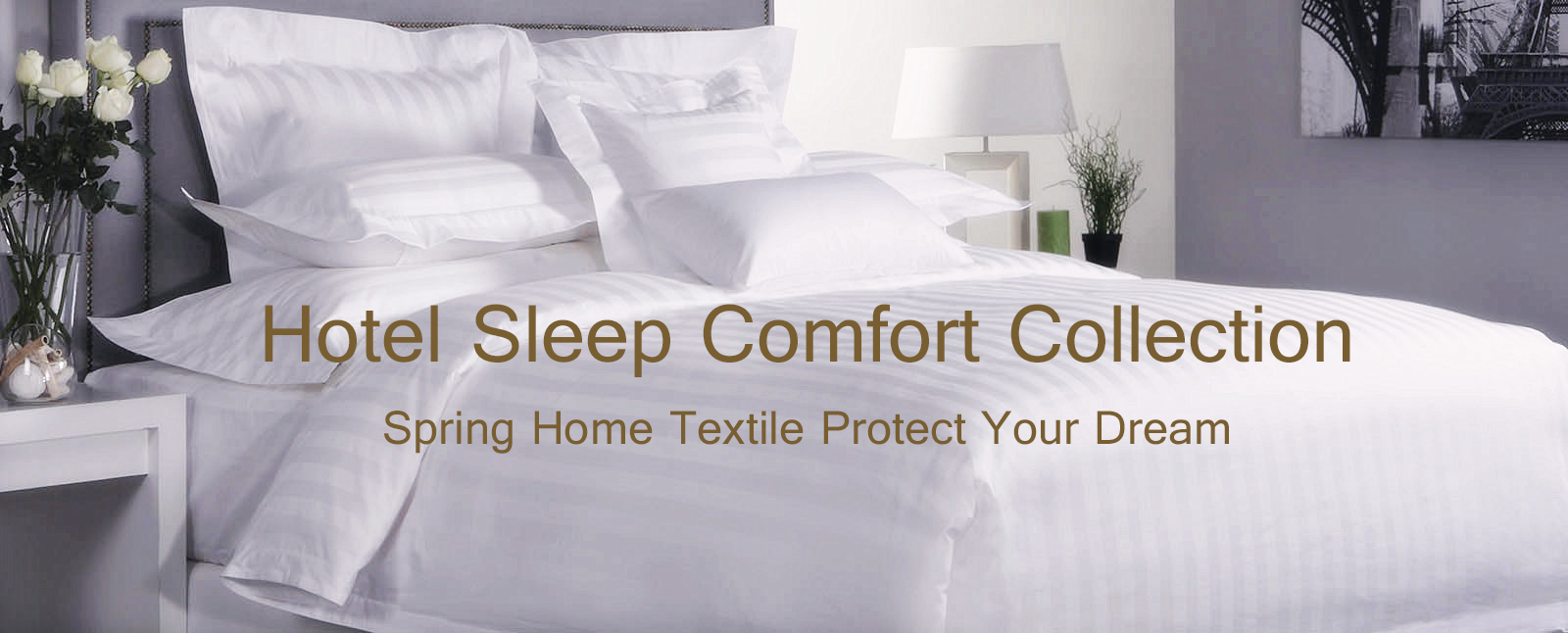 If you would like any more information please visit our website: http://www.springtextile.com Or Spring Hometextile video channel: www.youtube.com/channel/UCMCz-yKQMYxA1e2Uscw5PHw Also can contact Tina at: [email protected]
Learn more about hotel bedding: http://www.springtextile.com/hotel-collection