With high level of crystallinity and molecular mass, cooling yarn comes with better temperature conductivity, which dissipate body's excessive heat to the air quickly and realize ultra cooling effect.
How to measure ? – Q-max
Q-max measures the instantaneous value of heat loss (w/cm2), which happened in the simulation of skin contacting with cooling fabric. Higher the Q-max value, better the cooling effect.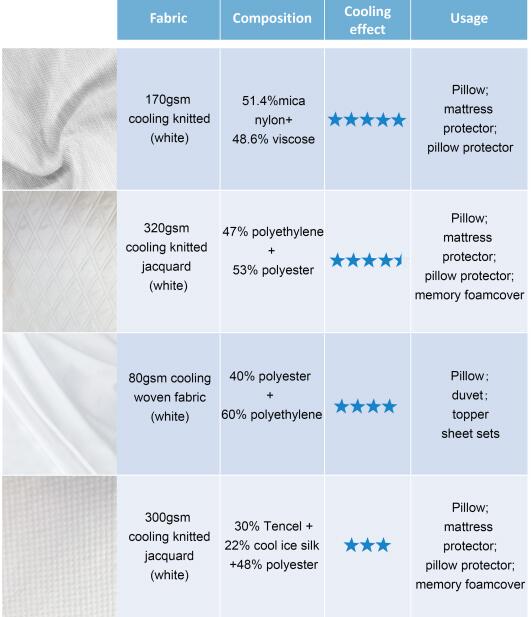 The fabrics in the above list are fabrics with high Q-max that I would recommend to you. They can be highly used in bedding products, bringing a different cool experience to your summer.
Learn more: https://www.springtextile.com/ Or Spring Hometextile video channel: https://www.youtube.com/channel/UCMCz-yKQMYxA1e2Uscw5PHw  Also can contact Tina at: [email protected]