The type of pillow your guests sleep on during their visit is important. With the vast majority of the world spending a full one-third of their lives in bed, finding the pillow thats not too hard, too soft, too firm, or too weak is hard. Fortunately at Spring Hometextile, we have all the options your guests will be looking for based on their usual sleeping position and pillow preference. Whether you're looking for pillows that offer neck support, durability, non-allergenic, washability, or mildew resistance, we have the options you're looking for!
Our best selling pillow is polyester pillow because of their low price and overall high owner satisfaction rate. We can mix different density of chemical fiber to change the support of the pillow to meet the needs of different people. You will find polyester options that retain their shape, are non-allergenic, washable, and durable all right here.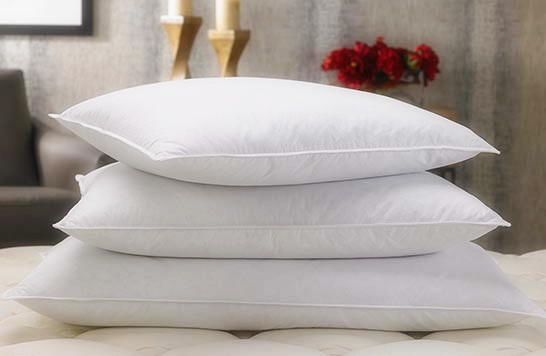 In addition to filling, skin-friendly is one of the issues we consider. Different fabrics can give you different sleep feelings. Sweat absorption, softness, coolness, temperature balance and antibacterial properties all can all be achieved by choosing different fabrics. In the next blogs, I will recommend the best-selling pillows for hotel.
Every pillow needs to be protected by a pillow cover to protect your guests from harmful dust mites and bed bugs. At Spring Hometextile we carry pillow covers that require no ironing and are stain resistant. Pillow covers will also extend the life of your pillow, protecting it from spills, stains, and wear.
If you would like any more information please visit our website: http://www.springtextile.com Or Spring Hometextile video channel: www.youtube.com/channel/UCMCz-yKQMYxA1e2Uscw5PHw Also can contact our friendly and knowledgable staff at: [email protected]
We are here for you to get the best feeling pillows, protectors, and pillowcases to ensure the longevity of your purchase. Learn more about hotel bedding: http://www.springtextile.com/hotel-collection