When I told you that because of this pillow, my sleep quality last night was very high, then you can try this pillow without hesitation. The comfort of the pillow lies not in the sense of sight and touch, but in the sense of sleep.
The different kinds of fillings in a pillow offer different levels of support. You will find less structure and support from natural fillings such as down or feathers, and more support from other types of fillings. Orthopedic pillows filled with polypropylene capsules gave the best support, memory foam pillows the next best and feather pillows the worst.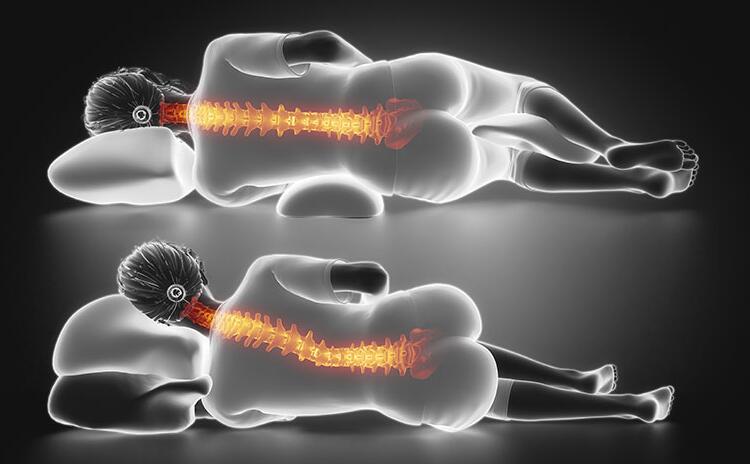 If you're a back sleeper, you need to look for a pillow that supports your neck, head, and shoulders well, and preferably has a low profile to keep your spine aligned. Also, get a pillow to put under your knees to keep pressure off your lower back.
If you're a side sleeper, you need a pillow that will support your head and neck while keeping your body aligned. You will need a thicker pillow than a back sleeper. You also should get a pillow to put between your knees in order to keep your spine in a neutral position, and this pillow should be on the firmer side.
If you're a stomach sleeper, you should talk to your chiropractor about how you can stop doing it and adopt another sleep position because it's the worst position for your spine and neck. If you do sleep like this, you need a flat pillow or no pillow at all, and if you can place a flat pillow under your stomach that may also help.
Research is always helpful, but only you can judge the right kind of pillow for you. Try out a pillow for a week to see if it offers enough support and comfort for your personal needs.Many pillows are labeled to let you know which sleeping position they are best for.
Learn more: https://www.springtextile.com/ Or Spring Hometextile video channel: https://www.youtube.com/channel/UCMCz-yKQMYxA1e2Uscw5PHw  Also can contact Tina at: [email protected]