According to The Center of Disease Control and Prevention (CDC): "Children and adolescents who do not get enough sleep have a higher risk for many health and behavior problems." Sleep is the cornerstone of our overall good health. It is essential to learn to live according to your biological clock and to do everything to maintain a balanced relationship between our time of waking and sleeping.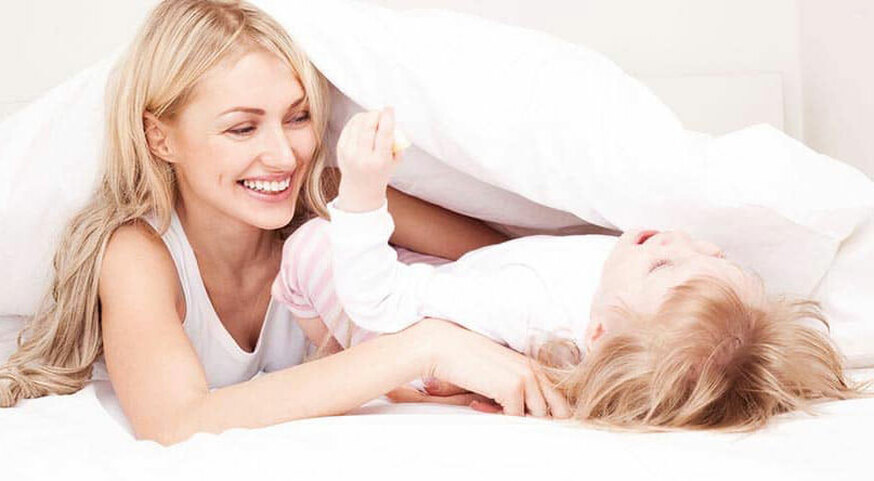 When it comes to getting a good night's sleep, comfort is key. Just like the mattress, the quality of bedding can have a significant impact on the quality of your child sleep. This is why opting for high-end bedding linen is recommended. keeping the following basic tips in mind, everything should be fine.
 Create a calm and soothing environment
Make sure your child's sleeping space is comfortable, starting by quality bedding. So make sure you provide a good pillow; a nice duvet;  soft and cartoon print bed sheet set of four; with a waterproof mattress protector, preferably stain resistant and hypoallergenic. Create a sleep atmosphere to help children fall asleep better.
2. Teach your child that sleeping is fun
Help the child to perceive sleep as a time of pleasure. Tell them how pleasant and useful it is to sleep: that you are warm and safe in your little bed, under your twin comforter with your favorite blanket; Dad or Mum comes to read a story: "we dream, we rest, and we recover strength to have even more fun tomorrow ". The ability to sleep is a special superpower that gives you the energy you need to do big things.
We are dedicated to providing the best night's sleep, using the best products, at prices that people appreciate. From the mattress cover below to the decorative pillows on top, we provide home quality bedding in a variety of materials, shapes, and sizes, from allergy-friendly bedding, cooling bedding, and hypoallergenic comforters, to waterproof bedding.
Please contact me if you would like to order high quality bedding to help your child sleep better. In the next blog , I will recommend our new baby products to you.
Learn more: https://www.springtextile.com/baby-collection/,Or Spring Home textile video channel: https://www.youtube.com/watch?v=tN1Kzrj47cg, also can contact Angel at: [email protected].
.