Although safety is paramount, parents focus on how to choose a suitable crib, but ignoring the fact that choosing a suitable crib product is actually more important to the health and safety of the baby.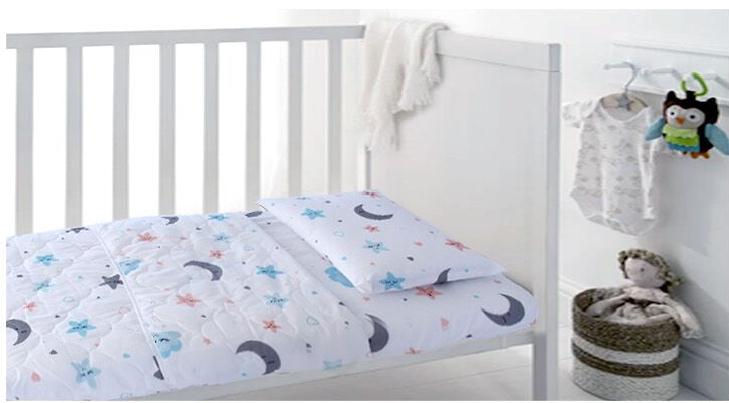 Baby fitted crib sheet set  are more than just something to cover your baby's mattress. Crib sheet set can make an infant's sleep surface more comfortable while providing a barrier to keep the mattress clean. They can also put finishing touches on nursery decor with cute prints and vibrant colors. But like other products designed for infants and children, safety is paramount, so the materials and fit of the sheets are essential factors to consider.
Recommend one of our new crib set products today.
Product Features:
Fitted the mattress snugly, flat, durable, without any wrinkles.
Designed to be fade resistant. Smooth, soft and comfortable.
Better sleep-helps regulate baby′s body temperature and keep warm.
The pattern of star and moon for the bed set can add some lovely breath to bedtime.
Easy care-machine washable.
Fabric: printed microfiber fabric
Finish: customized sizes
Packing: PVC bag with a printed insert card
Considering that you spend more time on the side of the crib, (bedtime, diaper-change time, middle-of-the-night-crying time), you'll want to pick a practicality and design. we suggest you get a least two, so you'll have another on hand in case of unexpected messes. In the next blog, I will continue to share new baby products with you, looking forward to it.
Learn more: https://www.springtextile.com/baby-collection/,Or Spring Home textile video channel: https://www.youtube.com/watch?v=tN1Kzrj47cg, also can contact Angel at: [email protected].