Today, I will introduce the new products of spring home textiles to you-graphene pillowcase.
This sleek and modern pillowcase combines style and innovation with graphene technology. Woven tightly to create an allergen barrier, the graphene technology is embedded into the fibers to create a thermos-regulating layer that is cool to the touch and provides cooling effect, providing ultimate comfort and support.
Using a graphene pillowcase can reduces friction on your hair. Improves skin blood vessel microcirculation, has the effect of reducing neck stiffness.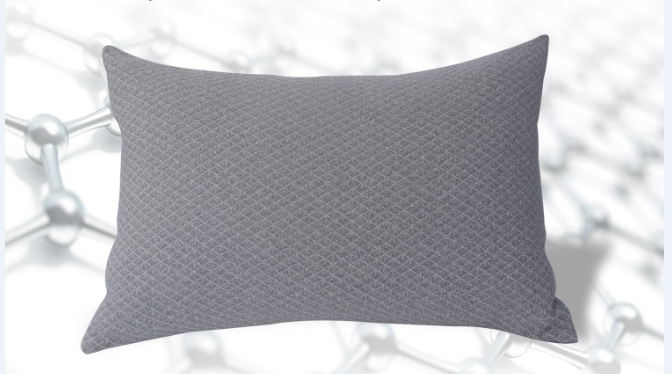 Product Details:
Highlights: anti-dust mite, hypoallergenic, soft for the skin, better breathing & reduce snoring
Fabric: 91% polyester, 9% graphene
Color: grey
Features:
life-long antibiosis, anti-ultraviolet and anti-static.
Smooth, soft, eco-friendly, moisture-wicking.
Reduce odor and keep pillow fresh.
Concealed zip opening for a clean look and easy care.
Anti-pilling reached level 4.
Machine washable, tumble dry at low temperature.
Our graphene filling also can be customized for home bed sets, mattress protectors, and more. If you are interested in our products, please contact to me!
Learn more: https://www.springtextile.com/mattress-protector-pillow-protector/,Or Spring Home textile video channel: https://www.youtube.com/watch?v=WOLmw_U3tcM,also can contact Angel at: [email protected]