To have a successful and profitable day a person needs force and energy, which are inextricably connected with healthy sleep.
So Huangshan Spring wake up in a good mood and awash with positive plans, we offer nicely several types of pillows of different shapes, filling and effects on a human body:
Hypoallergenic pillow from siliconized fiber — An ultra-light filler with unique thermal characteristics comparable to natural down. It contributes to increased air exchange while retaining warmth in cold weather and not preventing free air circulation in summer. A memory foam pillow makes it possible to distribute pressure evenly, and follow precisely the shape of your head. Thus, neck and shoulders hold a natural and optimum position. Composition: cover 55% polyester, 45% bamboo. Filling: polyester.
Kapok pillow — It calms and mitigates the fatigue, it is recommended for prophylactic and treatment of many diseases. Composition: cover 100% cotton. Filling: 100% cotton.
Bamboo pillow — Due to its vegetable origin a filler is ecofriendly, soft, has excellent ventilating properties. Besides that, bamboo fiber possesses increased antibacterial properties: more than 70% of bacteria falling on it are killed naturally. Composition: cover – cotton. Filling: bamboo fiber, siliconized polyester fiber.
Latex Surround Pillow — suitable for all kinds of sleeping preference of the crowd, the gravity sensing release of core material softness and support performance to confort ratio,you can quickly perceive the gravity of the head, the initatice sink bags, comfortable sleep height.soft latex layer with air release holes.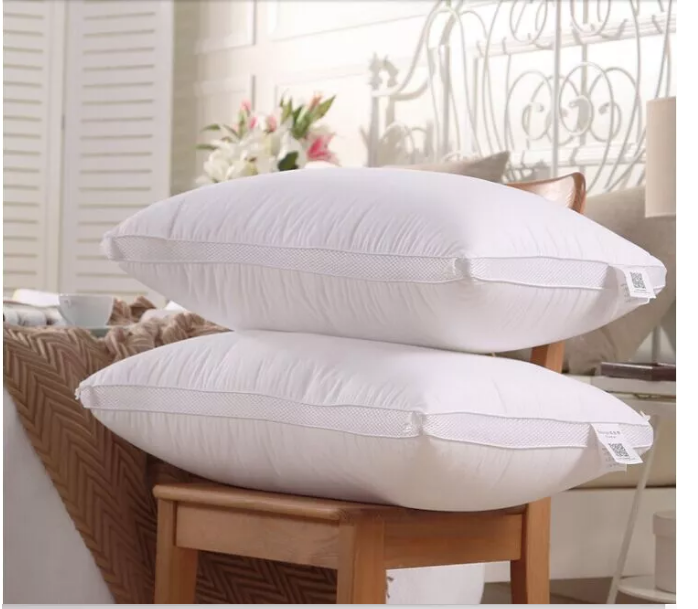 Learn more: http://www.springtextile.com Also can follow the Spring Hometextile video channel: www.youtube.com/channel/UCMCz-yKQMYxA1e2Uscw5PHw Or email Tina for a quicker answer at: [email protected]