During the first few months of their life, your baby is going to be spending a lot of time sleeping. That's why choosing the right baby blanket is so important – both for their comfort and security.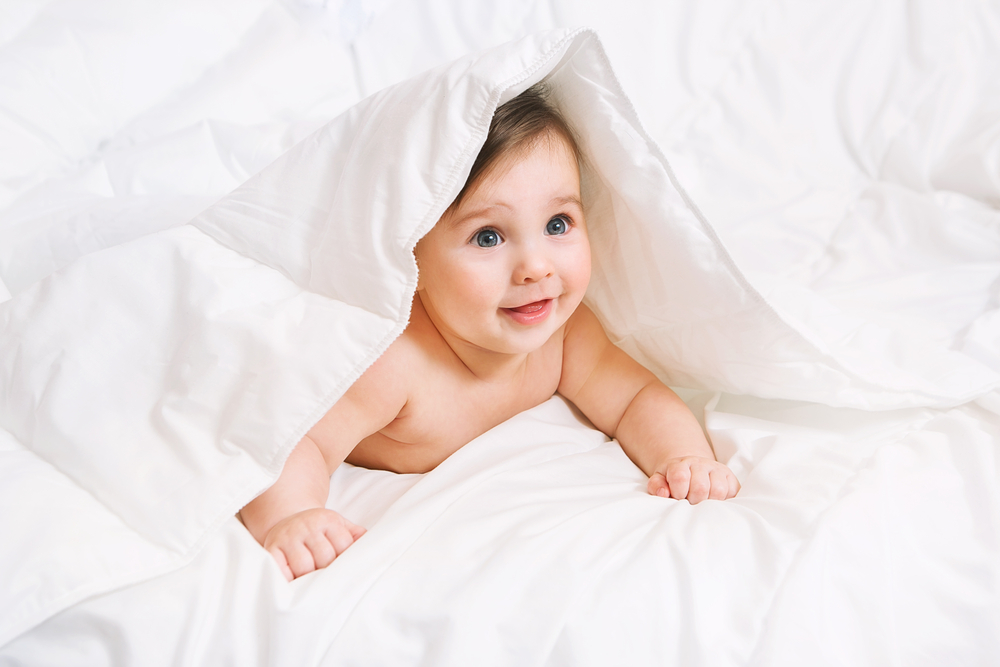 CHOOSE THE MATERIAL CAREFULLY
A baby blanket should be made out of materials that are gentle on sensitive skin and breathable to make sleep comfortable. How do you test to make sure that a blanket is breathable? It's surprisingly simple and low-tech – just hold the blanket up next to a fan. If you can feel the breeze through the blanket, the material is breathable. A good breathable material? Cotton. Look for organic cotton and avoid synthetic materials if possible.
SAFETY IS A MUST
Safety is absolutely essential when thinking about baby blankets. Avoid blankets that have loose tassels, fringes, or ribbons; babies can get tangled in them. This becomes slightly less of an issue as baby gets older.
We recommend you the Organic Blanket, from Spring Textile. It is made of 2 layers of lightweight, breathable, organic cotton and temperature control filling, it is free of tassels or fringe. It is machine washable and easycare.
KEEP SIZE IN MIND
Baby blanket size is important – you want one that is big enough to keep baby warm, but not so big that the size overwhelms them. Standard blanket size is 45″ by 45″ to 60″.
Will recommend the organic blanket in the next blog, hope you like it.
If you would like to learn more about baby bedding, please visit our website: http://www.springtextile.com Or Spring Hometextile video channel: www.youtube.com/channel/UCMCz-yKQMYxA1e2Uscw5PHw Also can contact Tina at: [email protected]