White bedding are the creme de la creme when it comes to bedding. They're a staple of bedrooms everywhere, transforming even the dreariest of spaces into airy oases. Yet, people still have doubts about the practical and aesthetic elements of white linens. We're here to put rumours about white bedding to bed, here are three reasons why white bedding belong in the bedroom.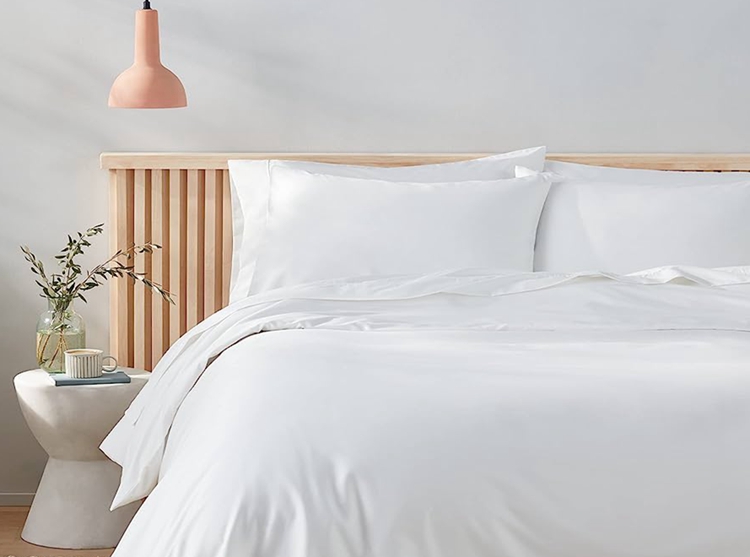 They're timeless
Many hues are reminiscent of past eras. Burnt orange is associated with 60s style and the 80s is remembered in a haze of pastels. While trendy tints have come and gone, white has remained a staple of interior spaces. The non-pigmented colour is a neutral that balances the use of saturated hues, making it a valuable device in curating harmonious environments. We think it's safe to say: white isn't going out of fashion anytime soon. Investing in pure white bedding is a savvy choice as your bed will exhibit an ageless style that won't need to be altered with every passing season.
They're easily cleanable
Myth: white bedding is impossible to keep clean. As a result of this common misconception, many people opt for dark-coloured bedding as a way to hide stains. Unfortunately, highly-pigmented bedding often fade over time due to regular laundering. White linens can be cleaned again and again without losing their colouring due to a lack of dye. White bedding can also be washed in high temperatures for stain removal, a luxury that darker tones can't afford due to potential bleeding.
They're sleep-inducing
Colours intrinsically impact our moods. The aura or "vibe" of a room is largely predicated on its colour palette. Interestingly enough, colours have varying meanings based on culture so no one hue can have a single definition. Even still, white is generally well-perceived worldwide. With connotations of cleanliness, safety, softness, and perfection, white is a colour that aligns itself with bedroom living and ultimately aids deep sleep.