Are you tired to see the white bedding in the hotel? White is a neat color, we recommend the 3D embossed bedding that will give you a refreshing feel while maintaining comfort.
3D embossing is a specialized technique that creates 3D effects on textile fabrics. All the patterns and styles have been carefully designed to bring you a low-key elegance and a sense of luxury. The collection is produced in an eco-friendly manner and meets the highest Oeko-Tex 100 standards.
The 3D embossment pillow with the characteristics of breathable, washable, extra comfort and the the embossment shape can be customized.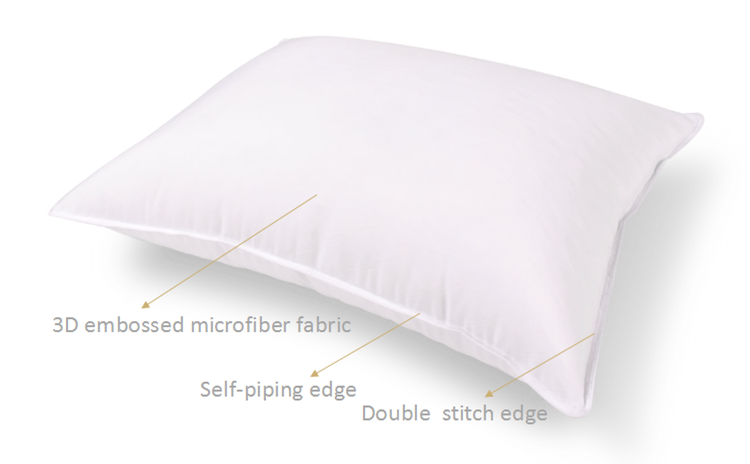 Finish Details:
Case fabric: 95gsm microfiber
Fill: 960g 0.9d polyester
Embossment shape: diamond/various
Finish: self-piping double stitch
This 3D embossment pillow will give you neck comfortable support but not too hard, it's very practical. I hope this pillow can relieve you from the fatigue of your journey.
If you would like any more information please visit our website: http://www.springtextile.com Or Spring Hometextile video channel: www.youtube.com/channel/UCMCz-yKQMYxA1e2Uscw5PHw Also can contact Tina at: [email protected]