In the previous blog, we have learned something about Why Choose Organic Cotton? After learning the benefit of organic cotton, Today I would like to recommend the best selling organic pillow from Spring Hometextile.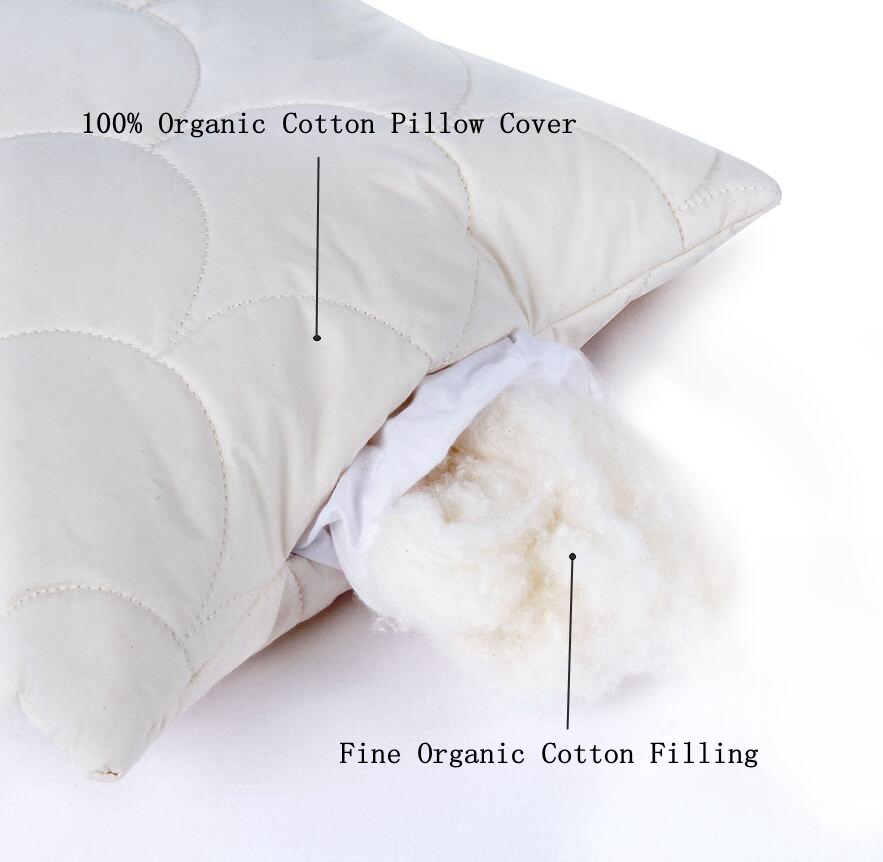 THE BEST ORGANIC PILLOW:100% All Organic Pillow. Organic filling inside and organic fabric outside. True choice of organic purity for healthy living.
STAY HEALTHY: No chemicals or sprays. No off gassing. No dye or pesticides, No odorant, just organic purity. Color Natural. Our pillows are made to protect you from harmful chemicals that could affect your health.
KEEP COOL AS YOU SLEEP: Our pillows will keep you at rest without retaining heat. They are breathable and sleep cooler than most feather down & memory foam pillows. Providing you with better sleep. Come summer or winter, you will be comfortable as you lay your head to rest.
MEDIUM FILLED: Proper pillow loft (or height / thickness) is important in achieving comfort and support while you rest. Our pillows come medium filled to give you the right
overall balance! And the pillow cover made with the zipper for you easy to adjust the filling if it is high to you.
Standard measures 26″ L x 20″ W
Queen measures 30″ L x 20″ W
King measures 36″ L x 20″ W
To find out more about our organic bedding manufacturer information and our products, please visit our official blog: www.springtextile.com/blogs/ or or Spring Hometextile
video channel: www.youtube.com/channel/UCMCz-yKQMYxA1e2Uscw5PHw.
If you want to know more about this item, or need a quotation from us, please contact Fiona to get a quick feedback at: [email protected]