Here's a smartkool pillow which can help you get a good night's sleep and have a good dream. Crafted with a sophisticated design the Smartkool pillow includes a warm side with microfiber fabric cover to keep you comfortable and snug. And a cool side using the latest Smartkool technology to keep you cool during warmer months.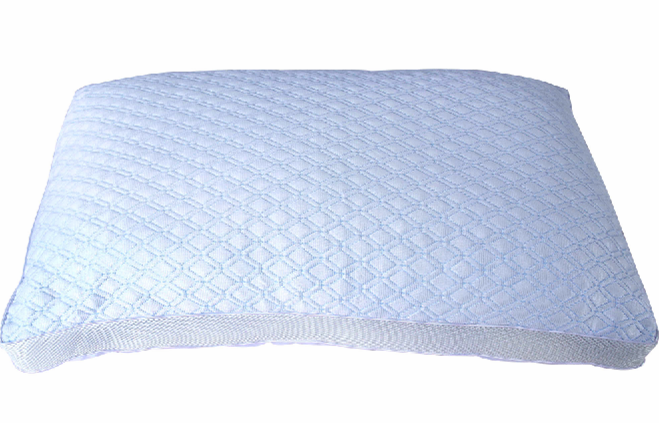 Finish Details:
Top fabric: 350gsm smartkool fabric (15%cooling+30% nylon cooling+55%polyester)
Filling: 7D fiber
Bottom fabric: 85gsm microfiber fabric
Gusset: 200gsm 3D mesh fabric
Make: sateen piping and without stitch

Features:
Smartkool jacquard fabric designed to help maintain the ideal temperature during warm months;
Comfortable and anti crease
Double sides can be used
Airpermeable and quick dry
Sleep soundly and comfortably all year round with technically advance smartkool pillow by spring hometextile factory. Choosing us is your best choice.
If you would like any more information please visit our website: http://www.springtextile.com Or Spring Hometextile video channel: www.youtube.com/channel/UCMCz-yKQMYxA1e2Uscw5PHw Also can contact Tina at: [email protected]