Smartkool® fabric cooling function from special cooling yarns that mixing with heat conducting material- mica or polyethylene. With high level of crystallinity and molecular mass, cooling yarn comes with better temperature conductivity, which dissipate body's excessive heat to the air quickly and realize ultra-cooling effect. A cooling quilted mattress encasement can be a worthwhile investment for sleepers who want to reduce heat buildup on their sleep surface.
Today I would like to recommend a cooling quilted mattress encasement. Constructed with beautiful quilted polygon and stream pattern style to prevent fill from shifting. Waterproof and wrinkle resistant features help to save your time and your electric bill. They work by absorbing excess body heat and keeping it away from skin. Cooling mattress encasement are also much less expensive than cooling mattresses.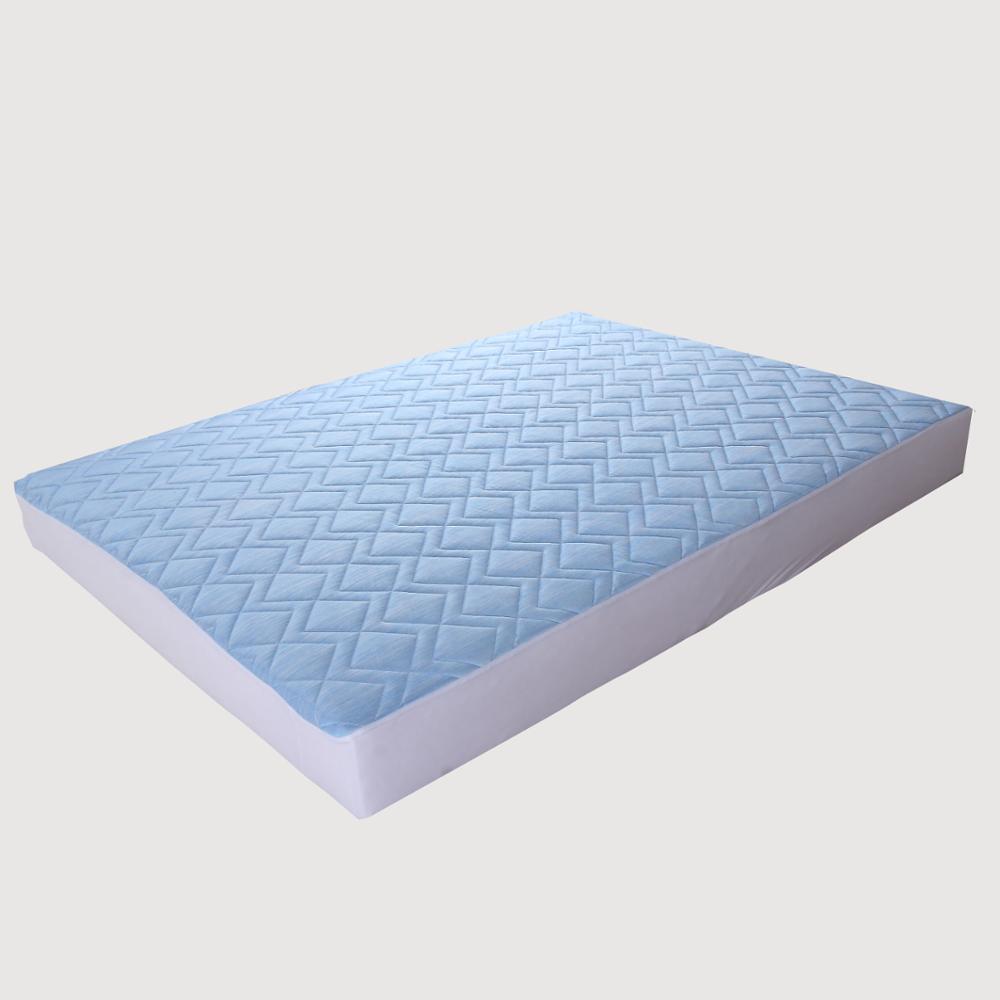 Product Details:
Top Fabric: 170gsm Smartkool® jersey+ 100gsm polyester fill
Membrane: 0.015mm PU
Sides Fabric: 75gsm polyester jersey
Bottom Fabric: 100gsm polyester jersey
Color: blue
Are you interested in our Smartkool® fabric product? Summer is coming, your mattress maybe need a cooling mattress encasement, please contact me!
Learn more: https://www.springtextile.com/bed-bug-encasements/, Or Spring Home textile video channel: https://www.youtube.com/watch?v=dr84-FHD2Gs, also can contact Angel at: [email protected]