In the last blog, I have introduced the organic quilts to you. In order to pursue a higher quality sleeping environment, now I recommended you to use our organic cotton mattress protector.
Material: top fabric: 40*40/110*90 organic cotton
botton fabric: 3D mesh 100% cotton
Filling: 200g combed cotton
Finish: self binding, quilted
It is superior with the following featuers:
Certified Organic Cotton – Made with 100% organic cotton and passed GOTS certified, ensuring your safety.
Incredible Softness – Made from pure cotton, so it's comfortable and breathable.
Quilted Design – The soft quilted padding provides superior strength and comfort.
Extra Breathable- The 3D mesh 100% cotton fabric brings you more breathable feeling and suitable for every seasons.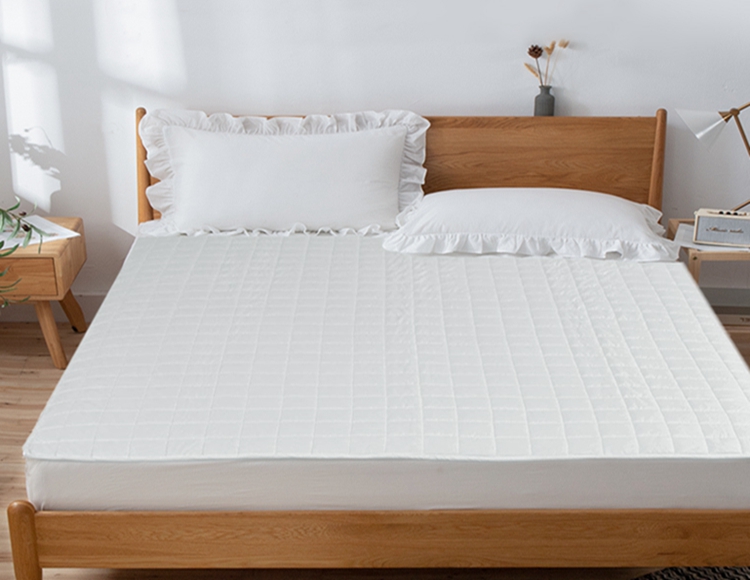 Come visit us https://www.springtextile.com/ to learn more about how organic cotton bedding can suit your individual needs. Or click our Youtube: https://www.youtube.com/channel/UCMCz-yKQMYxA1e2Uscw5PHw to see more intuitively. Also can contact Tina at: [email protected]