Tencel is a 100% pure natural material made from wood pulp. The environmentally friendly manufacturing process allows the lifestyle to be based on protecting the natural environment. It's called green fiber in the 21st century. Tencel fiber combines high-quality characteristics of multi-fiber, such as cotton with moisture absorption and breathability, polyester strength and durability, hairy beauty, silky comfortable touch.
Although tencel has so many advantages, when you use tencel bedding, such problems will also occur: tencel fabrics are prone to wrinkle and affect the appearance. Then when washing and using, the following principles must be followed.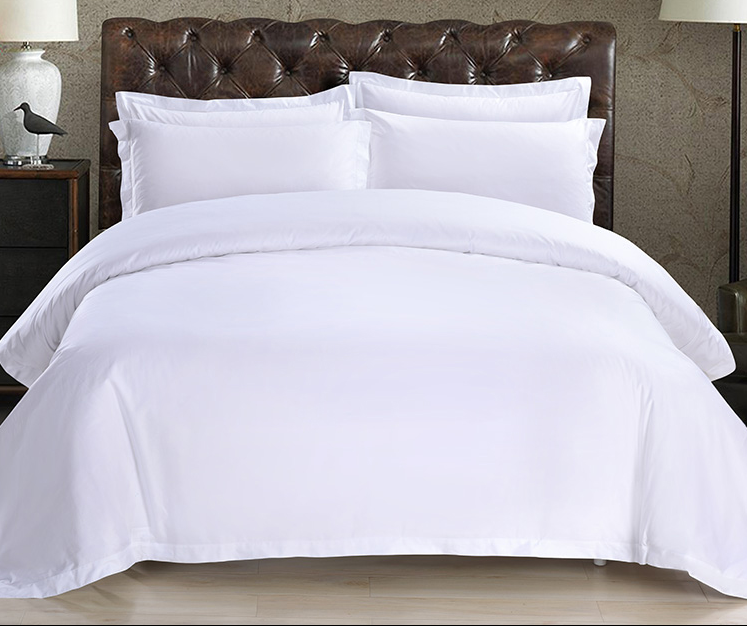 Product Style
It's recommended to use the bed lily model. In this case, to avoid the shrinkage caused by the sliding of the bed sheet and causing wrinkles, the merchant can also change the bed sheet to the bed lily when it encounters the bed sheet. The key is to change frequently.
Cleaning Method
Donen't soak in hot water, wash with dipping, high temperature and squeeze will cause the fabric to wrinkle; detergent and softener are best to use neutral; when drying, it is best to tile and hang to dry, do not dehydrate too dry, water the weight will make the fabric flat and not wrinkle when drying. In addition, tencel bedding is best not to dry, easy to yellow.
Storage and Maintenance
When Tencel fabric is stored, if it is not folded flat in time, it is easy to wrinkle in any corner, so it is necessary to develop good home habits.
Ironing Use
Many people pay more attention to wearing clothes, ironing every time they wear clothes, in fact, the bedding is the same, you can iron it before use, there is a certain degree of anti-mite effect.
Learn more: http: https://www.springtextile.com/sleep-natures/products-195.html, https://www.springtextile.com/tencel-mattress-protectors/products-167.html Also can contact Angel at:[email protected]