Do you know if the TPU layer or PVC layer safe to sleep on?
TPU is a micro-thin layer of film that is laminated onto the underside of the protector. Many washable waterproof products typically use polyvinyl chloride (PVC) which make them environmentally unfriendly. The TPU film comes from blown extrusion process which uses less energy to produce, compared to PVC. The TPU lamination process uses less energy to manufacture, creates less pollution, and is easier to dispose of at waste treatment plants than standard PVC.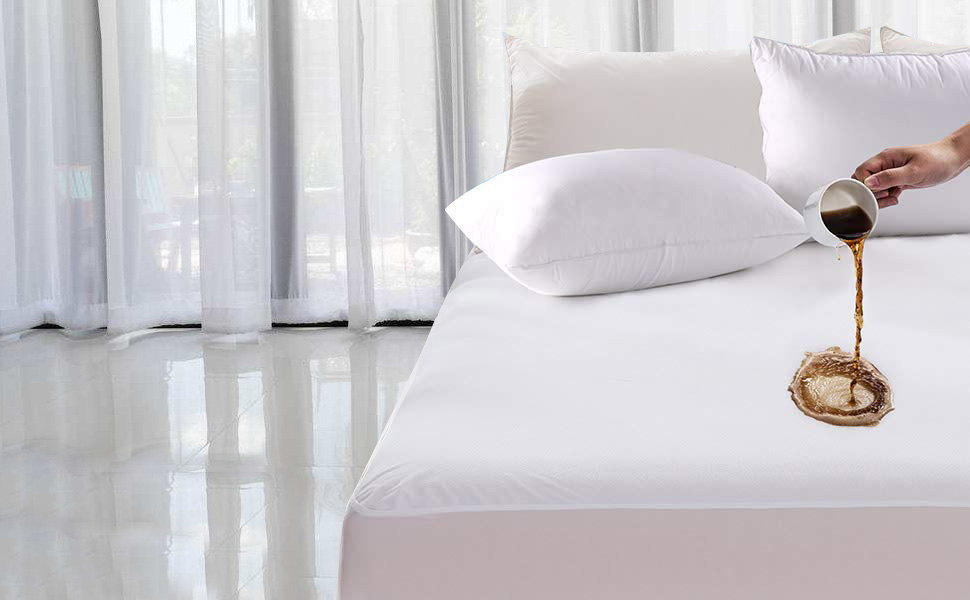 TPU contains NO plasticizers making it environmentally friendly, unlike PVC which leaches out of formulations, potentially contaminating soil and groundwater.
TPU is softer and weighs less than the traditional PVC, which means it costs less to ship as well as launder.
There are no off gases produced by the TPU film when used below the decomposition temperature. The decomposition temperature for this TPU membrane used is 482oF. It is the cleanest burning membrane which only generates CO2 and water when incinerated and is free of volatile organic compounds. Osmosis creates "breathability" by moving moisture vapor from one side to the other.
By comparison, we have learned that TPU is safe and non-toxic, while PVC film does not have this feature. So I suggest you to use the TPU based waterproof mattress protector not PVC based.
Find more TPU based mattress protector: https://www.springtextile.com/ Or Spring Hometextile video channel: https://www.youtube.com/channel/UCMCz-yKQMYxA1e2Uscw5PHw  Also can contact Tina at: [email protected]