As the climate begins to cool, now is an excellent time to start thinking about making small changes to your bed. Timely replacement of bedding suitable for the season is one of the most important factors to improve sleep quality. Medical research continues to show that sleep deprivation can lead to poor memory and concentration, a weakened immune system and mood changes.
Many people choose to use lightweight blankets and sheets in the spring and summer because they are cooler to sleep on than a duvet. In autumn and winter, you can use dark flannel bedding, and the bedroom will present a warmer and more comfortable feeling. Creating a good sleeping environment can improve our sleep quality very well.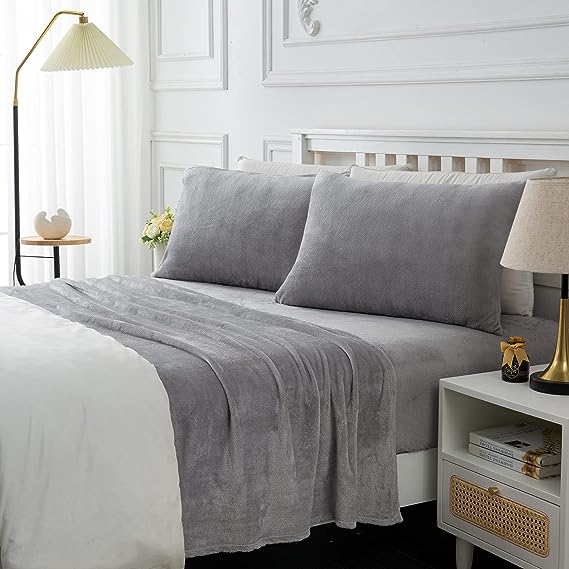 Flannel bedding help wick away moisture and keep you dry, so you don't have to worry about them becoming hypothermia. Likewise, in colder conditions, when you return to your bedroom after shivering outside and need warmth, flannel bedding provides immediate warmth by helping to dry out your skin and return your body temperature safely to normal .
Flannel bedding is known for its durability, and the tightly woven fibers make it less prone to pilling, fading and fraying. Many flannel sheet set are hypoallergenic for those with allergies or sensitivities. The tight weave of the fabric helps reduce the build-up of allergens for a cleaner, healthier sleep environment. Generally, flannel covers are easy care and machine washable, easily maintaining their softness and fluffy appearance. Change your bed into a flannel sheet set this winter!
Learn more: https://www.springtextile.com/pillows-and-duvets/  Or Spring Home textile video channel: https://www.youtube.com/watch?v=-SDLnxXABgY, also can contact Angel at: [email protected].