If bed bugs live in the bed, surely covering up your mattresses in a thick, impermeable layer of sturdy outer fabric ought to do the trick! Bed bug covers operate on a very basic principle. They encase the mattress in an impermeable barrier, preventing existing insects in a bed mattress from escaping. These bed bug covers are usually made of tough cotton or similar textile, with sturdy sealing mechanisms.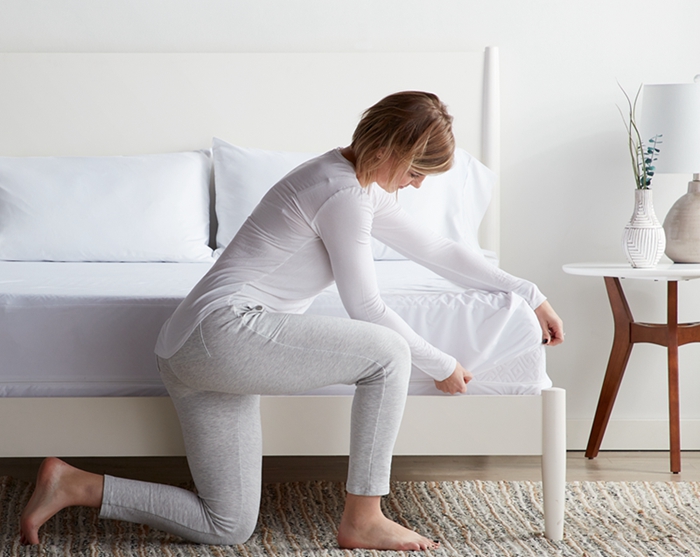 Do bed bug covers kill bed bugs?
No. At least not in a meaningful way. The good news is that an insect prevention bed bug covers will stop bed bugs in your bed mattress from biting you. However, you'll need to install it properly, ensure the zip is entirely closed, and regularly double-check that no tiny tears or perforations form.
What Kind of Bed Bug Cover Should I Choose?
The golden rule is, buy quality. Any tear or minute gap in a bed mattress cover will render it useless. Make sure it completely encases your mattress, that it's certified to be bed bug proof, and that online reviews are generally favorable. Carefully inspect a cover before purchase, paying particular attention to the stitching around zippers.
A surefire way is to cover your newly purchased mattress with a bed bug cover, this layer doesn't need to be changed frequently. The bed bug cover not only keeps bed bugs out but also can protects your expensive mattress from dust. Then put a mattress protector on the top of the bed bug cover, which can be removed and washed at any time.
If you feel this is too hassle and don't want to buy a two mattress cover, stay tuned for our next blog. I'll recommend the best of both worlds for you to be bug-free and ease of removing and washing the protectors.
Learn more: https://www.springtextile.com/bed-bug-encasements/ Or Spring Home textile video channel: https://www.youtube.com/watch?v=HIxxNp3chY8 Also can contact Tina at: [email protected].