Latex pillows
Advantages: Very long lasting natural material, cooler and more airy than memory foam, shapes itself to the head and neck. Soft and supportive offering effective pressure relief, holds its shape well, quiet
Disadvantages: Can be expensive, heavy, fixed shape and height so if a pillow is not right you can't adjust it, maybe smell strange to begin with.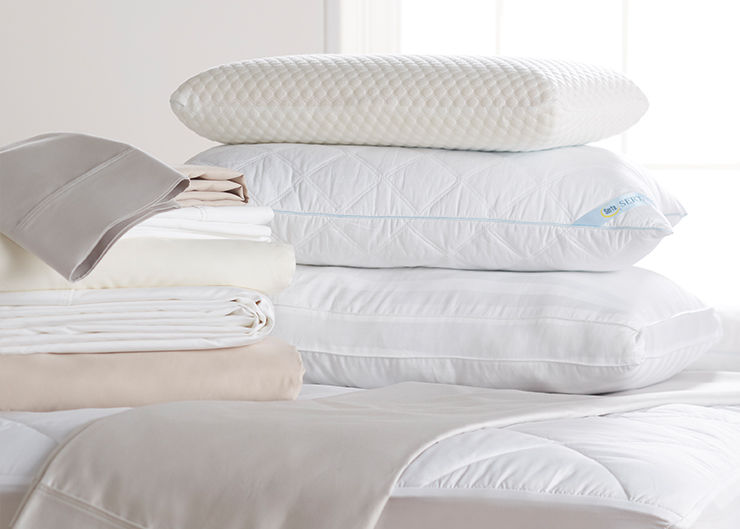 Micro bead pillows
Advantages: Often used as an effective pain relief pillow for neck and shoulder pain, offers good support, very moldable and conforming, relatively inexpensive and durable, light and airy.
Disadvantages: Can be noisy when you shift your position, can initially have a chemical smell, somtimes too firm, cylinder shape can feel unusual for some and won't fit your pillow cases.
Buckwheat pillows
Advantages: Supporting, moldable and will fit the countours of your body, height is adjustable, durable natural materials, airy
Disadvantages: Quite heavy and a bit noisy as the husks will rustle as you move, can be more expensive (but not by much), can be too firm for some people and will take some adjusting to get the correct height
To find out more about our bed pillow manufacturer information and our products, please visit our official blog: www.springtextile.com/blogs/ or or Spring Hometextile video channel: www.youtube.com/channel/UCMCz-yKQMYxA1e2Uscw5PHw.
If you want to know more about this item, or need a quotation from us, please contact Fiona to get a quick feedback at: [email protected]