Since the last time we introduce our manufacturer's new item-copper infused pillow, we have received many inquiries and feedback from our customers. As I mentioned in the
previous blog, copper infused fabrics and fibers have many benefits for the human body. Here, we want to show you that we have fully applied this copper infused technology to our bedding products.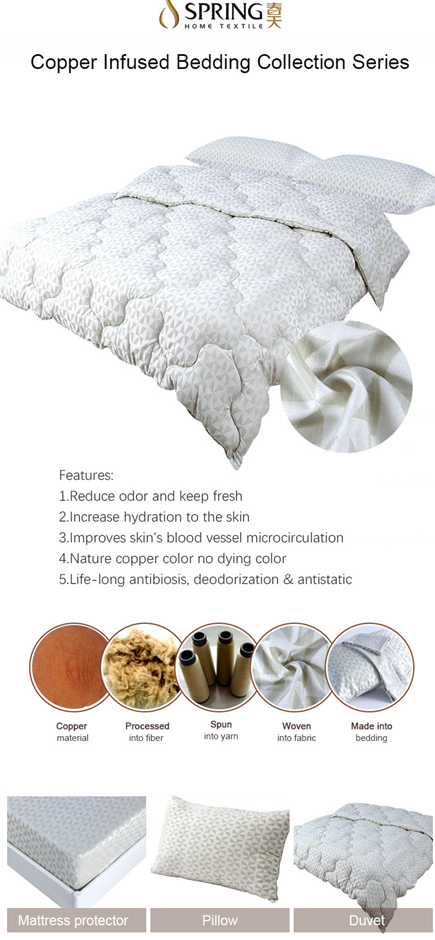 Any questions about the copper infused bedding products, please contact Fiona to get a quick feedback at: [email protected] To find out more about our bedding manufacturer information and our products, you can visit our official blog: www.springtextile.com/blogs/ or or Spring Hometextile video channel:
www.youtube.com/channel/UCMCz-yKQMYxA1e2Uscw5PHw.