Sleep is very important to your baby's health and well-being. In fact, good sleeping habits start from birth. How to keep Your baby sleeping heahty. You can choose a baby sleeping bag. The Baby Sleeping bag has been around for a few years . There are lots of gorgeous designs and styles to choose from. They are basically a wearable cover with space for their head and arms to pop out keeping them warm and snug at night time.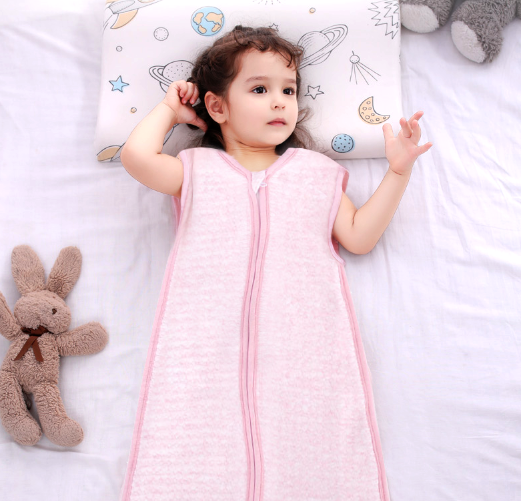 Research has shown that among the benefits of using a safe baby sleeping bag (a safe baby sleeping bag has fitted neck and armholes and no hood and is the correct size for baby) are:
Better sleep: sleeping bag keeps baby at a consistent warm temperature. The cosier your baby, the better he'll sleep.
Comfortable and breathable: sleeping bag can act as a familiar "comforter"for your baby, making sleep times easier even when he's away from home, or during travelling, and eases the transition from basket to cot and cot to bed.
Safety: not only are sleeping bags super snuggly, but also they're actually much safer than blankets. most important, using sleeping bag, baby won't wake up cold.
Easy care: Machine washabe, tumble dry at low temperature.
Choosing the right baby's sleeping bag to let the baby have a good sleep quality and environment . Is the greatest happiness of the parents!
Learn more: http: https://www.springtextile.com/baby-sleeping-bag/, Also can contact Angel at:[email protected]