In last blog, we shared how choosing the right bedding can help with a restless night. Today, I will recommend two mattress cover that are very suitable for home use, which can be easily handled in the event of an accident, ensuring that you can quickly go back to sleep and have a whole night of peace of mind.
Mattresses used in daily life are generally rarely replaced, so how to improve the quality of sleep and prolong the life of the mattress? These 2 ordinary zipper-off designed mattress cover can solve such troubles.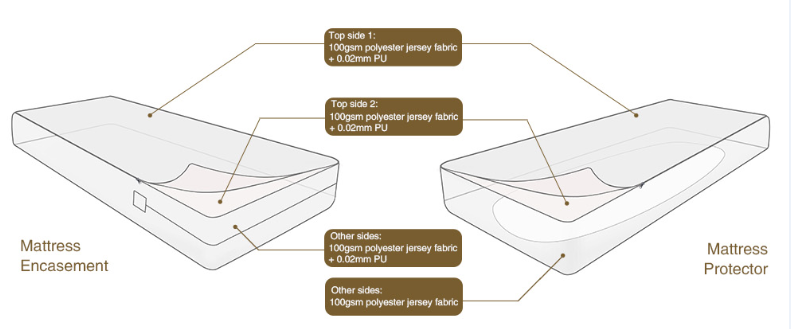 Advantage:
360° Top removable-easy laundering. Save time and effort.
When spills and accidents occur, there's no need to remove the entire protector/encasement.
Top replaceable with zipper off mattress protector/encasement is 27% cheaper than two regular mattress protector/encasement.
Ordinary zipper design, affordable, suitable for home use.
Two layers-take off the top layer directly once it is contaminated.
The bottom and the top must be matched- a complete set of use.
If you are interested in our mattress cover, please contact us!
Learn more: https://www.springtextile.com/bed-bug-encasements/, Or Spring Home textile video channel: https://www.youtube.com/watch?v=tFStqdaUTnk, also can contact Angel at: [email protected].