Full wrapped Smartex® mattress encasement completely seals the mattress, like a protective layer over the top, bottom, and sides of the mattress, prolonging mattress life. The used Smartex® membrane has microscopic pores that allow air to permeate while blocking larger molecules like liquids, viruses, bacteria, dust mites and allergens, keeping the entire mattress fresh and clean, giving sleepers a dry and comfortable night. What's more, three/four sided zipper makes it easy to install and remove.
Currently, we come up with a new bed bug encasement. This encasement is zipper-off, it not only saves time and energy during operation, also avoid wash the unnecessary bottom parts each time. This kind of bed bug encasement is very popular in hotel.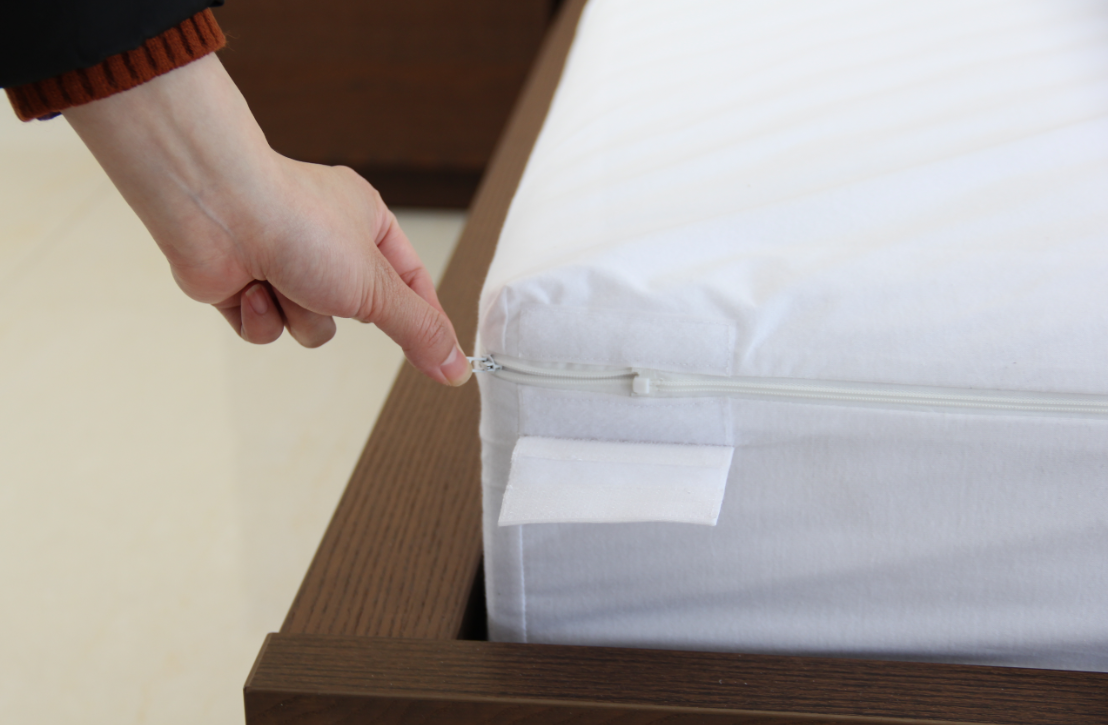 Features:
Jersey fabric, soft, noiseless
6 sides waterproof
Velcro Closing: Guaranteed to block bed bugs, dust mites, and insects
Easy on, easy off zipper, you just only wash the top side
Lab Tested Wash Durability,more than 60
We can also provide five-sided waterproof mattress encasement based on customer needs. Customized fabric and sizes are available to get more features and better protection.
If you would like any more information please visit our website: http://www.springtextile.com
Or Spring Hometextile video channel: www.youtube.com/channel/UCMCz-yKQMYxA1e2Uscw5PHw.
Also can contact Tina at: sale3@springtextile.com