Sleeping bags are used by hospitals or home for teaching parents safe sleep practices. Use it over regular sleepwear to replace loose blankets and create a safe sleeping environment for your baby, eliminating the danger of loose blankets that can cover your baby's face and interfere with breathing.
Super soft fabric – Our baby sleeping bag is made of high quality 100% cotton for a soft cosy feeling. We have non quilted sleeping bag which is perfect for spring and summer and quilted one for winter use. The breathable fabric and sleeveless design reduce the risk of overheating.
Safety& Comfort – This wearable blanket has an inverted plastic zipper, making it completely safe for your baby and allows for an easy diaper change in the middle of the night. To make it even more comfortable, a safety tab keeps the zipper away from the baby's neck and chin.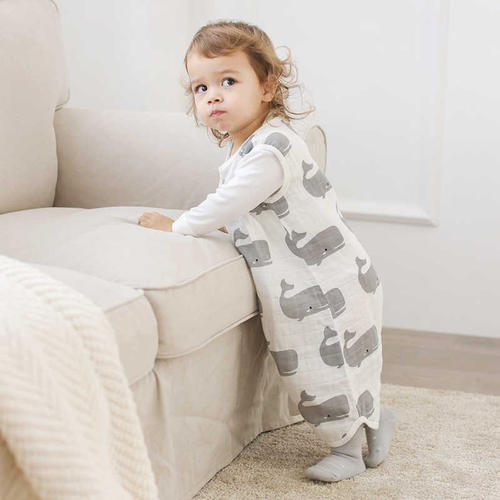 Easy Care& Machine Washable – The generous size of the sack allows for the baby to move, and ensure baby sleeps soundly throughout the night. Arm and neck openings are sized for a safe fit. Our product is machine washable, tumble dry at low temperatures.
If you would like to learn more about baby bedding, please visit our website: http://www.springtextile.com Or Spring Hometextile video channel: www.youtube.com/channel/UCMCz-yKQMYxA1e2Uscw5PHw Also can contact Tina at: sale3@springtextile.com